Fall is a great time for marketing professionals to be on the job hunt. With the summer in the rear view and the holiday season still a few months away, companies are focused on business – and for many, this means hiring and adding to their marketing team. This means that early fall is a great time to send out resumes and get well placed to be noticed.
"Companies often want to make hiring decisions before the winter holidays and the year-end lull. If you want to catch businesses when they are shifting into hiring mode, the early fall months are a good choice," says Dan Rafter on Time.com.
The summer and holiday season can be tricky for hiring. "It's easier for them [companies] to schedule interviews and complete the hiring process during the fall months when they don't have to schedule them between the days off and vacation time that other key managers are taking," he adds.
How Not to Fall Flat in Your Job Search this Fall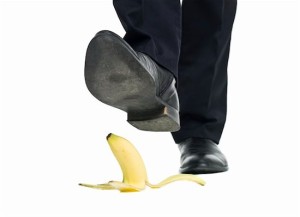 To take advantage of this time of the year, it's important that you are prepared so you don't fall flat in your job search this fall. Here are some tips to increase your odds of getting a call back for an interview or job offer:
Get more aggressive: You need to take advantage of this time of year. With more companies hiring, you need to put more time and effort into your job search. This means not only sending out more resumes and applying for more positions, but also following up and staying in communication with companies that are interested.
Brush up on your interview skills: Getting a call for an interview is one thing, but being ready to be interviewed is a completely different animal. You need to be ready when a company calls you for an interview. Therefore, it's a good idea to spend some time working on your interview skills while you are sending out resumes.
Network, network, network: One component of the job search that many candidates overlook is the importance of networking. Connect with companies and professionals on social media, go to marketing events, talk with the people you know, and look for opportunities to meet new people in your field. You never know when an opportunity may present itself.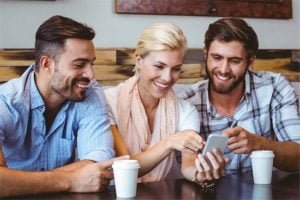 Take your search for a career in marketing to the next level by reading these insightful articles from our marketing recruiters:
How to Market Yourself as a Top Marketing Candidate
3 Examples of Terrible Marketing Career Advice
3 Things That Will Grind Your Marketing Career to a Halt
IQ PARTNERS is an Executive Search & Recruitment firm supporting clients across the country. We help companies hire better, hire less & retain more. We have specialist teams of recruiters in Financial Services & Insurance, Marketing Communications & Media, Emerging Tech & Telecom, Consumer Goods & Retail, B2B & Industrial, Technology, Accounting & Finance, HR & Operations and Mining & Engineering. IQ PARTNERS has its head office in Toronto and operates internationally via Aravati Global Search Network. Click here to view current job openings and to register with us.