If you've interviewed your fair share of job candidates, you know that great candidates on paper do not always turn out to be great hires. Sparkling reviews and a degree from a world-class school doesn't always guarantee that you have found your "chosen one." In the same sense, some candidates who don't interview well turn out to be great team members – another thing that makes recruiting and hiring so challenging.
It also doesn't help that many organizations follow stale and ineffective recruiting practices. Tina Miles from Blogging 4 Jobs explains:
"The traditional recruitment process is time-consuming and very expensive. Subjective reviews of over-inflated CVs by HR personnel takes up a lot of resources, and rarely result in good ROI. Interview questions assess self-evaluation and are fairly stock standard. Candidates come to interviews with pre-planned responses making sure to use keywords that HR managers are looking for."
Forward thinking organizations are looking for new ways to inject some life into their recruiting practices and exploring new methods to separate great candidates from the pack and improve hiring success. One way they are doing this is through what has been coined "Recruitainment."
What Is Recruitainment?
Recruitainment is the introduction of gamification to the recruiting industry. Companies are now using gaming and interactive tools to not only attract but also assess a candidate's skills and knowledge.
Through the use of quizzes, online competitions, social media, and even virtual reality, companies can assess and compare candidates in a new way and in ways that were not previously possible, adding another layer of information about a candidate to consider during the recruitment process.
What Are the Key Benefits of Recruitainment?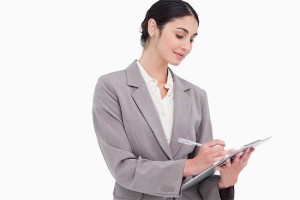 The recruitainment trend will continue to grow because many early adopters have seen many benefits of this approach. Benefits include:
A faster way to find candidates with the right skills

Companies have the flexibility to test for specific skills

The approach offers a number of things to test for – pure skills, company and product knowledge, work-based scenarios

It allows candidates to show what they are made of and

compete

for a position in a new way
Taking an innovative approach to recruiting, in addition to working with a recruiter in Toronto, will help your company improve recruitment practices.
Learn more about recruiting best practices by reading:
How to Prioritize Job Applicants – Pre-Screening Questions!
The Top 6 Recruiting Tools for Businesses
7 Tips to Conduct Highly Effective Social Media Background Checks
IQ PARTNERS is an Executive Search & Recruitment firm supporting clients across the country. We help companies hire better, hire less & retain more. We have specialist teams of recruiters in Financial Services & Insurance, Marketing Communications & Media, Emerging Tech & Telecom, Consumer Goods & Retail, B2B & Industrial, Technology, Accounting & Finance, HR & Operations and Mining & Engineering. IQ PARTNERS has its head office in Toronto and operates internationally via Aravati Global Search Network. Click here to view current job openings and to register with us.