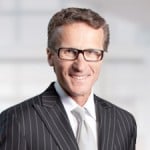 By Randy Quarin, Co-Founder & Emerging Technology Recruiter
Investing in a quality recruiting process can pay dividends to your organization. To do this, companies need to use effective recruiting tools to attract the best candidates. The good news is that the top recruiting tools don't necessarily have to be expensive or complicated. It doesn't have to mean CRMs or software solutions, either. It's about finding the right tools – the tools that help your organization get the best talent in your industry.
Top Recruiting Tools for Organizations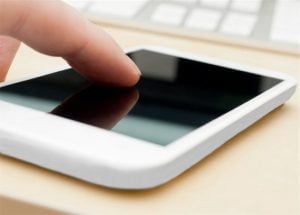 These recruiting tools will help you get the most out of your recruiting efforts:
1. A good referral program: Asking your top employees to suggest the top people who work within their field and offering them an incentive to do so, can help keep your talent pool filled with top quality candidates.
2. Company sell sheet: Want to attract the best talent? Then you need to know how to effectively sell your company. Rather than having hiring managers and HR try to do this by memory, developing a sell sheet ensures that your organization's top advantages, features, and benefits are effectively communicated to candidates.
3. A strong social presence: Having a strong social media presence, especially on LinkedIn, can make your company more attractive. It can also create additional visibility and help you to passively recruit professionals.
4. A great candidate experience: One thing candidates hate is difficult to use and complicated application processes. Creating a great candidate experience from the minute they read the job post to when they are offered the position is important. If you make it difficult to apply, word will spread, and you could have issues attracting suitable candidates.
5. Great assessment tools: Having the ability to assess your candidates using assessment tools can help you learn more about your candidates before offering them a position. At IQ PARTNERS, we use smartFACTOR, our proprietary candidate assessment tool developed to increase the success factor associated with finding and hiring great people
6. An executive recruiter: Your best tool is an executive recruiter, especially one that specializes in hiring within your industry. Executive recruiters have the experience, resources and connections within the industry to help you hire the right person, each time you have an opening that needs to be filled. Did you know that 1 in 6 Companies Plan to Hire Recruiters in Next 6 Months?
Improve your recruiting efforts and put your company in a position to hire better by reading more insightful blog posts from our Toronto headhunters:
Talent AMD Strategy: Is It the Future of Recruitment?
Have You Tried Peer-to-Peer Recruiting?
Headhunter-Approved Ways to Hire Top Talent Besides Job Postings
IQ PARTNERS is an Executive Search & Recruitment firm in Toronto. We help companies hire better, hire less & retain more. We have specialist teams of recruiters in Financial Services & Insurance, Marketing Communications & Media, Emerging Tech & Telecom, Consumer Goods & Retail, B2B & Industrial, Technology, Accounting & Finance, HR & Operations and Mining & Engineering. IQ PARTNERS has its head office in Toronto and operates internationally via Aravati Global Search Network. Click here to view current job openings and to register with us