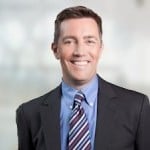 By Bruce Powell, Founder & Executive Recruiter
Sick of reading through piles of resumes and job applications? Not sure how to differentiate one candidate from another? Having trouble deciding whom to call for an interview?
You are not alone. Prioritizing job applicants is a difficult task. No one wants to discount a candidate who could potentially be the perfect fit for your organization. You also don't want to be the person who championed a candidate who turned out to be a hiring mistake.
So what is the best way to prioritize job applications so you can effectively and efficiently separate the contenders from the pretenders?
Use Pre-Screening Questions to Prioritize Job Applications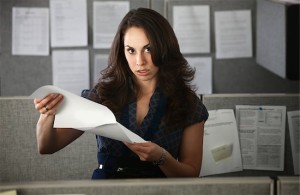 According to Andy Adams of Career Plug, the answer is pre-screening questions:
"From experience, I have learned that pre-screening candidates can help a recruiter or hiring manager prioritize their hiring efforts, be more efficient in getting candidates through the recruiting funnel, and ultimately get their positions filled.  It can also help candidates prioritize their time in determining whether or not a role is right for them."
Andy adds:
"One thing that I would recommend is having your first question be a 'knock out' question.  I do not mean you should make the question so difficult that it will 'knock out' candidates; I mean it should be a question that if the desired answer is not given, you are going to pass on the candidate.  For example, you can ask, 'How many years of software development experience do you have?'  If you are targeting 5+ years, you can very easily tell whether or not you are going to move forward with a candidate."
He continues:
"If candidates pass your knock out question, you can then ask a few more questions specific to the role and rank candidates based on their responses.  By ranking candidates in this fashion, you very easily choose your top 3-5 candidates in an un-biased fashion."
4 Tips for Creating Pre-Screening Questions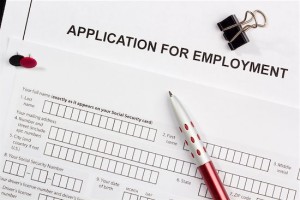 The key to screening candidates is to have a process. Pre-screening questions as part of the online application process can help you effectively score candidates. Here are some tips to follow:
1. Use your first question or two as a knock out question to eliminate unqualified candidates.
2. Use another round of questions to assess candidates on the specific role and assign a score.
3. Review the resumes of the candidates who qualified.
4. Keep the number of questions you ask as part of pre-screening in the 5 -10 range.
IQ PARTNERS takes a similar approach. Using smartFACTORTM  –  our proprietary candidate assessment tool  – we can  increase the success factor associated with finding and hiring great people. smartFACTORTM was developed by IQ PARTNERS to help clients assess and evaluate candidates to discover the ideal attributes required for success in a particular position in a particular company.
IQ PARTNERS is an Executive Search & Recruitment firm in Toronto. We help companies hire better, hire less & retain more. We have specialist teams of recruiters in Financial Services & Insurance, Marketing Communications & Media, Emerging Tech & Telecom, Consumer Goods & Retail, B2B & Industrial, Technology, Accounting & Finance, HR & Operations and Mining & Engineering. IQ PARTNERS has its head office in Toronto and operates internationally via Aravati Global Search Network. Click here to view current job openings and to register with us