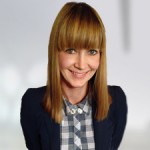 By Catherine Lund, Toronto Marketing Recruiter
One of the first things you'll learn about career advice is that everyone has some to offer – even those who know very little about your career or industry. People love to offer advice – some is useful and some is downright terrible career advice.
This is particularly the case when it comes to marketing careers. Maybe it's because most people seem to think they can do marketing or that they have more of a familiarity with it than other careers.
Digiday, a modern media publication and events company, recently asked some top marketing professionals about the worst career advice they had received through the years.
Here is some advice that you can skip over:
Don't just focus on digital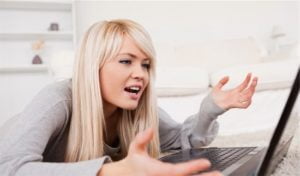 "I had a very traditional CMO who felt that TV would always dominate and digital would never be more than banners and search. He didn't understand that the future would be built on digital pipes and told me, 'You've got to get out of digital, your experience will always look niche.' I think of him every time I watch Netflix on my Xbox."
-Bob Rupczynski, VP of Data, Media, CRM, Kraft
Shut up
"I used to be in radio, and in going into a meeting, there was some intensity because we were in the process of buying and consolidating stations, and someone said to me, 'Just stay quiet, that's the safest thing to do.' I remember sitting in the meeting and having a good idea, and I was young at the time, so I followed the advice and did stay quiet. Later I ended up mentioning my idea to someone, and as it played out, someone else ended up getting credit for it– and that's when I realized that's bad advice. You don't want to cut yourself out of future opportunities or conversations that you don't even know would happen."
-Stormy Simon, Co-President, Overstock
Sharpen those PPT skills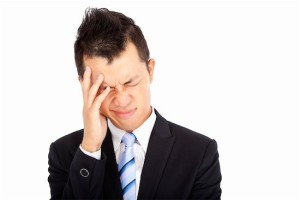 "Someone once told me all I had to do to succeed was write one big PowerPoint presentation a year with a buzz-worthy term or idea in it and just re-present it over and over again. The thought turned my stomach. The person who doled out that little pearl was ultimately successful in getting axed."
-Eliza Esquivel, VP of Global Brand Strategy, Mondelez
As you can see from the above advice, all advice is not good advice. Get some more (good) marketing career tips from our recruiters in Toronto by reading these insightful blog posts:
The 3 BIGGEST Challenges Marketers Face In Today's Marketplace
Outlining the Ever Changing Landscape of Marketing Careers
How to Market Yourself as a Top Marketing Candidate
IQ PARTNERS is an Executive Search & Recruitment firm in Toronto. We help companies hire better, hire less & retain more. We have specialist teams of recruiters in Financial Services & Insurance, Marketing Communications & Media, Emerging Tech & Telecom, Consumer Goods & Retail, B2B & Industrial, Technology, Accounting & Finance, HR & Operations and Mining & Engineering. IQ PARTNERS has its head office in Toronto and operates internationally via Aravati Global Search Network. Click here to view current job openings and to register with us