By Catherine Lund, Toronto Marketing Recruiter
Your personal brand matters. It becomes even more important as your career evolves and you take on more prominent positions – especially if you are in marketing or a related field. Modern marketing has a lot to do with what you can do with a company, but also who you are, and your personal brand's reach.
"Companies are no longer the only ones that need to develop their brand. Today's employees need to think about their own personal brand and how they will market themselves throughout their career. A strong and authentic personal brand will help you with new job opportunities, networking, and developing relationships, and recognition within your company and industry," says Heather Huhman from Glassdoor.
What's Your Personal Brand?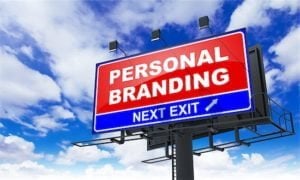 This can be a tough question to answer, but it's very similar to your elevator pitch. Your personal brand is essentially your area of specializing within the marketing industry, what you can bring to organizations, and your personal beliefs for how marketing should be done.
A strong personal brand, much like a strong elevator pitch, can open the door to new opportunities.
How to Work on Your Personal Brand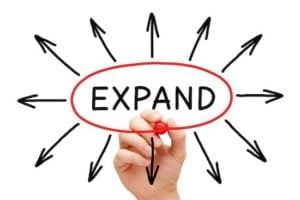 1. Establish what makes you unique: There is no shortage of marketers out there today, many of whom have similar skill sets and experience. Your personal brand is what will set you apart from others. What is it that makes you unique? What's your niche? Are you particularly skilled with marketing in a certain area?
2. Create content: Having an online presence is a must. It's not just enough to be active on social media and share content. You also need to be a thought leader and create compelling content – commentaries on the industry, your view on marketing strategies, how you view marketing. Work on establishing your distinctive voice in the marketing space.
3. Be an active participant in the marketing community: You need to be an active member in the marketing community. Engage in online conversations, attend marketing events, go to conferences and seminars and get yourself out there.
4. Build your network: A strong personal and professional network will benefit anyone seeking to grow their personal brand. Make it a priority to meet new people, reach out to industry experts online and always be growing your network. You never know where your next career opportunity could come from.
Having a strong personal brand will benefit your career. Whether you are an independent marketing consultant or Chief Marketing Officer, a strong personal brand will open the door to more opportunities.
Chief Marketing Officer Is Happiest Six-Figure Job
How to Market Yourself as a Top Marketing Candidate
3 Marketing Career Tips from a Headhunter
IQ PARTNERS is an Executive Search & Recruitment firm in Toronto. We help companies hire better, hire less & retain more. We have specialist teams of recruiters in Financial Services & Insurance, Marketing Communications & Media, Emerging Tech & Telecom, Consumer Goods & Retail, B2B & Industrial, Technology, Accounting & Finance, HR & Operations and Mining & Engineering. IQ PARTNERS has its head office in Toronto and operates internationally via Aravati Global Search Network. Click here to view current job openings and to register with us