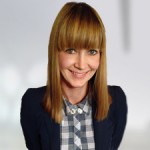 By Catherine Lund, Toronto Marketing Recruiter
Marketing is not just marketing anymore. It has evolved to be so much more than communications, print ads and the marketing mix. In fact, it's become far more technical and IT focused, making it vital for marketers to also have strong IT skills and abilities.
Jennifer Smoldt from MarketingProfs explains, in a nutshell, the current challenges marketers face when exploring career options today:
"Employers want the whole digital package: Marketing automation, CMS, and CRM; Google AdWords and Analytics; A/B-testing, user funnels, PPC, SEO, SEM, HTML, CSS; social media and email (of course); UX design, mobile marketing, SMS; and, while we're at it let's throw in Adobe Illustrator, Photoshop, and InDesign."
So, what can you do to remain a top talent?
5 Ways to Keep Your Spot as a Top Marketing Talent
1. Always be adding new (tech) skills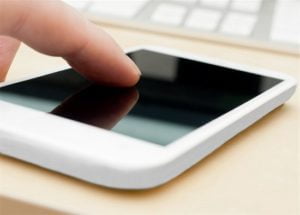 Now is not the time to become complacent in your career. To remain competitive, you have to not only stay up with your area of marketing specialization, but also continuously add relevant and related skills that will make you a better-rounded marketer – especially technology and IT skills such as data analysis, SEO, CRM, and digital marketing.
2. Certification
Building on the point above, adding marketing certification to your CV will not only help you expand your skills and knowledge, it will make you a more attractive candidate. Consider Google AdWords, Google Analytics, Hootsuite, HubSpot, and other certifications relevant to your career path.
3. Network
Being an active participant in the marketing industry is a must if you want to stay relevant. You can't do your job in a bubble, and you need to focus on expanding your professional network every chance you get. You never know when a new opportunity may present itself, and if you don't put yourself out there, you won't be in the running.
4. Be in the right social circles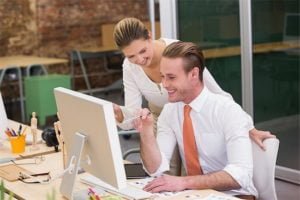 Keeping up with what is happening in the industry can be a challenge. Everything happens so fast. This is why it's vital that you follow the top marketing influencers and brands on social media. This is a great way to stay abreast of the latest developments and also enter the conversation, establish connections, and build your personal marketing brand.
5. Have a career plan
What direction are you headed? What is your area of specialization? Where do you see your career in 5 or 10 years? Having a career plan (even an informal one) will help you make better decisions today.
Thinking about making a career move? Talk with one of our marketing recruiters today.
More Marketing Career Advice
Why Marketing Careers Do Not Always Mean Full-Time
Digital Marketing Trends That Will Impact Your Job Hunt
3 Career-Defining Moves That Will Shape Your Marketing Career
IQ PARTNERS is an Executive Search & Recruitment firm supporting clients across the country. We help companies hire better, hire less & retain more. We have specialist teams of recruiters in Financial Services & Insurance, Marketing Communications & Media, Emerging Tech & Telecom, Consumer Goods & Retail, B2B & Industrial, Technology, Accounting & Finance, HR & Operations and Mining & Engineering. IQ PARTNERS has its head office in Toronto and operates internationally via Aravati Global Search Network. Click here to view current job openings and to register with us.