By Steven Petroff, Toronto Financial Recruiter
Accounting and finance recruiters can play a pivotal role in your career if you allow them. There is no shortage of accounting and finance professionals who scoff when they get an email or call from a recruiter.
While you may see it as inconvenient when recruiters contact you, what you are failing to see is the opportunity. It's a chance for you, even if you are not currently looking, to build a relationship. It's a chance for you to expand your network and to also learn about the potential opportunities that are available to you, some you may have been unaware of.
Why Finance Professionals Should Welcome Recruiter Relationships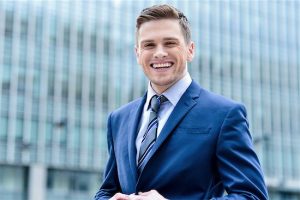 Accounting and finance professionals who take the time to build recruiter relationships benefit in the following ways:
Simple networking: Developing recruiter relationships is one the best things you can do. You not only add to your personal network, you also expand your network to include the professionals the recruiter knows. You never know when you may need help with something and need to look outside of your personal network. A recruiter can help. They know lots of people. Offering up assistance to the recruiter's network also allows you to expand your professional reach.
You know whom to go to: When it comes time to start exploring your career options, you already know whom to call first. You know who are the good recruiters to call, you have a level of trust, and you don't have to waste time trying to connect. You have already established the relationship.
Recruiters know who you are: This can be very important if you get laid off and need to find another position. No one wants to get laid off, but it happens. If it happens to you, and you already have a relationship with recruiters, it can speed up the process.
Top of mind: When a "can't miss" opportunity arises, recruiters will think of you. This is where you can really benefit from a recruiter relationship. You've put the time into establishing a connection and it could pay off big time, in the form of the career move you've been wanting to make.
More Accounting and Finance Career Tips
Get more insights into the top skills and career advice by checking out these blog posts by our accounting and finance recruiters:
4 Signs It's Time for a Finance Career Change
Top Skills That Benefit Financial Candidates
Why You Haven't Been Promoted Yet
IQ PARTNERS is an Executive Search & Recruitment firm supporting clients across the country. We help companies hire better, hire less & retain more. We have specialist teams of recruiters in Technology (IT), Accounting and Finance, Consumer Goods, eCommerce and Retail, Financial Services and Insurance, B2B and Industrial, Operations and HR, Professional Services and Legal, Media, Digital and Marketing, Pharmaceutical and Life Sciences, Emerging Technology and Telecom, and  Sales. IQ PARTNERS has its head office in Toronto and operates internationally via Aravati Global Search Network. Click here to view current job openings and to register with us.