By Bruce Powell, Founder & Executive Recruiter
When recruiting candidates, it's easy to get caught up and focused on the hard skills. Soft skills and emotional intelligence can be just as important as a candidate who checks off all the qualifications from your job ad.
What Is Emotional Intelligence?
Emotional Intelligence (EQ) is a person's ability to control, be aware of, and express one's emotions. They can manage interpersonal relationships effectively. People with a high EQ also have the ability to help others control their emotions. They are typically the people who calm others or cheer them up.
Why You Should Consider Emotional Intelligence When Hiring Candidates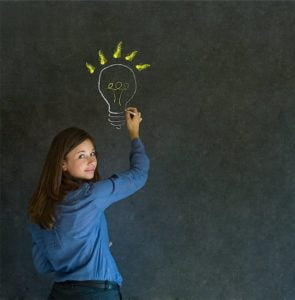 Emotional intelligence is proving to be a key success factor when hiring. TalentSmart, a leader in research on emotional intelligence, has found that people with a high emotional intelligence achieve more.
90% of top performers have a high emotional intelligence
Emotional intelligence is responsible for 58% of job performance
People with a high emotional intelligence make $29,000 per year more than people with low emotional intelligence
Therefore, it benefits both candidates and hiring companies. However, there is a catch. In 12 Habits of Genuine People, Dr. Travis Bradberry explains:
"Emotional intelligence won't do a thing for you if you aren't genuine. A recent study from the Foster School of Business at the University of Washington found that people don't accept demonstrations of emotional intelligence at face value. They're too skeptical for that. They don't just want to see signs of emotional intelligence. They want to know that it's genuine—that your emotions are authentic."
Signs of High Emotional Intelligence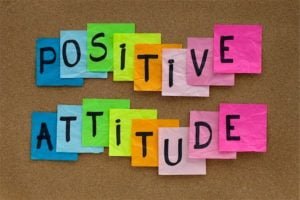 Here are some of the key signs to look for when meeting with candidates:
They can handle criticism well
They are good listeners
They are open minded
They are straight shooters and tell the truth
They apologize when they are wrong
Signs a Candidate Lacks Emotional Intelligence
Here are some signs to look for when talking with candidates you are considering hiring:
They get stressed easily
They lack assertiveness
They quickly make assumptions
They dwell, hold grudges, and don't let mistakes go
They are easily offended
They feel misunderstood and blame others
While it can be challenging to identify emotional intelligence when you first meet a candidate, look for these signs as you assess their answers to questions during the interview process and in your interactions with them.
More Recruiter Advice
Get more insights into what you should be looking for when hiring by reading these recent blog posts by our expert recruiters in Toronto:
Is the Talent Shortage a Myth?
5 Employee Engagement Trends That Could Hurt Your Company
IQ PARTNERS is an Executive Search & Recruitment firm supporting clients across the country. We help companies hire better, hire less & retain more. We have specialist teams of recruiters in Technology (IT), Accounting and Finance, Consumer Goods, eCommerce and Retail, Financial Services and Insurance, B2B and Industrial, Operations and HR, Professional Services and Legal, Media, Digital and Marketing, Pharmaceutical and Life Sciences, Emerging Technology and Telecom, and  Sales. IQ PARTNERS has its head office in Toronto and operates internationally via Aravati Global Search Network. Click here to view current job openings and to register with us.