Every company wants to have an active, engaged, and productive workforce. They want to create a culture of engagement, one that attracts the best talent and a culture that makes people want to stay with the company long-term. This can be easier said than done, and company leaders are well aware of this fact.
According to a recent study by Deloitte, 48% of business leaders rank employee engagement as a top priority for their company. It is a key focal point and success factor that impacts organizational culture, recruiting, and many other facets of a business.
A recent TINYpulse Employee Engagement Report identified 5 key engagement trends that organizations need to pay attention to in order to improve culture and employee engagement:
1. Organizational culture matters: The intangible things matter. It's not what you have written in your employee handbook that matters most. It's things like the relationships, day-to-day work environment, work-life balance, and other intangible factors that truly influence engagement and company perception.
2. Work peers lack connection: Only 24% of employees feel connected to their fellow coworkers. There is an increasing need to create a more inclusive work environment, one where everyone can thrive.
3. Companies need to recognize employees more: Only 25% of employees feel valued at work. Considering how simple it is to recognize your employees for their hard work, it should be done more often. A simple "thank you" or "good job" can do a lot for morale and engagement.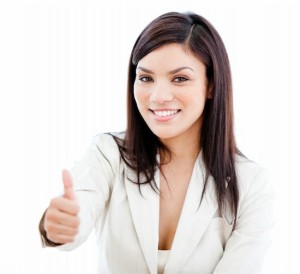 4. Engagement and performance are directly connected: The annual performance review is becoming a thing of the past. Companies that have made the transition to more frequent performance assessments and provide regular feedback to their employees are seeing higher levels of engagement. Employees feel more valued when you invest time into helping them improve.
5. Lack of growth opportunities: Just over one-quarter of employees feel they have opportunities to grow within the organization. It will be a challenge to hire top talent if you cannot offer them room to grow. You also risk losing the talent you have because of stagnation.
More Recruiting Tips
Learn more about finding and retaining top industry talent by reading these insightful blog posts by our expert recruiters in Toronto:
Companies, the Candidate Is Yours to Lose!
3 Reasons Why Your Millennial Employees Are Quitting
Key Factors in Attracting Top Talent – It's Not All About Money
IQ PARTNERS is an Executive Search & Recruitment firm supporting clients across the country. We help companies hire better, hire less & retain more. We have specialist teams of recruiters in Financial Services & Insurance, Marketing Communications & Media, Emerging Tech & Telecom, Consumer Goods & Retail, B2B & Industrial, Technology, Accounting & Finance, and HR & Operations. IQ PARTNERS has its head office in Toronto and operates internationally via Aravati Global Search Network. Click here to view current job openings and to register with us.