Millennials play a huge role in the workforce, and they will continue to do so for years to come. They represent about 40% of the workforce today and are expected to make up 75% by 2025. However, many of today's up-and-comers are planning on leaving your organization, something companies need to remedy to keep talent in-house.
"New research finds two-thirds of millennials plan to leave their current organization by 2020. One-quarter see themselves elsewhere within the next year," says Shana Lebowitz from Business Insider.
"While you could argue that young workers have always been inclined to job hop (and millennials are less inclined to do so), their reasons for restlessness may have changed," she adds.
Why Are Millennials Planning to Quit?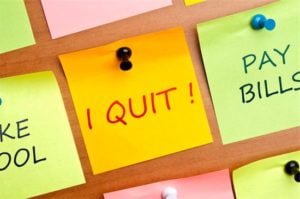 Unlike generations past, millennials are not willing to sit around and wait for something to happen. If their current company cannot provide them with what they are seeking career wise, they will find a company that will.
Here are some of the main reasons why millennials are quitting and looking for career opportunities outside of their current company:
Lack of leadership skill development
This is one of the main reasons why millennials leave. They want to be groomed for leadership roles. According to the Global Millennial survey, 63% said their leadership skills are not being fully developed. People don't want to feel like they are stuck in a job, and if companies are not investing in developing their talent, they will go outside of the company.
They don't feel engaged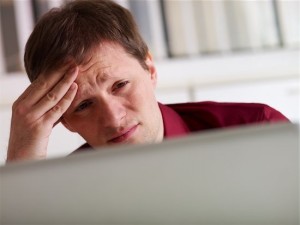 Engaged workers are happy and productive workers. However, a recent Gallup poll found that 60% of millennials would consider leaving if they did not feel engaged at work.
They want work to be meaningful
Millennials want to work in roles and for companies that give them a sense of purpose. They want to know how their role fits with the company mission, and they want to do work that makes a difference.
"71% of Millennials who strongly agree that they know what their organization stands for and what makes it different from its competitors say they plan to stay with their company for at least another year," says Vanessa McGrady on Forbes.
These are three of the main reasons why millennials are seeking work elsewhere. Your company's ability to address these reasons for quitting will play a large role in your ability to recruit and retain millennials in the coming years.
More About Recruiting Millennials
IQ PARTNERS is an Executive Search & Recruitment firm supporting clients across the country. We help companies hire better, hire less & retain more. We have specialist teams of recruiters in Financial Services & Insurance, Marketing Communications & Media, Emerging Tech & Telecom, Consumer Goods & Retail, B2B & Industrial, Technology, Accounting & Finance, and HR & Operations. IQ PARTNERS has its head office in Toronto and operates internationally via Aravati Global Search Network. Click here to view current job openings and to register with us.