Finance and accounting companies want people with experience. Experience is one of the top must-haves in most job ads, but finding this experience can be a challenge for finance professionals who are new to the industry. Even though you have the credentials, academic background and maybe even some related experience, filling the experience gap is a challenge. One way to close this gap is by turning an internship into a full-time job.
"Fully immersing yourself in the experience and realizing your internship really is your current job will give you a much different perspective when it comes to judging your experience," says Jill Jacinto, millennial career expert, on Glassdoor. "Watching from the sidelines and getting your hands dirty will give you very different outcomes," she adds.
An internship is your opportunity to show what you can do and prove to the company that you have what it takes to become a permanent member of the team. It's not just a learning experience and getting to know what a real job in finance will be like.
Be accepting of all tasks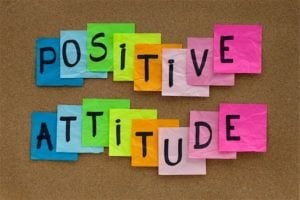 Interns often get stuck with the tasks that no one else wants to do—photocopying, data entry, and other menial tasks. Rather than gripe about it, knock those tasks out of the water and show your supervisors you are ready to take on more responsibilities. Be a team player and be willing to help out wherever you can.
Be proactive
You are your best advocate, and being proactive is the best way to make things happen. Talk with your supervisor if you want more work. Companies want people who are self-motivated, and if you can prove this during your internship, it could help you greatly when it comes time for the company to hire.
Immerse yourself in company culture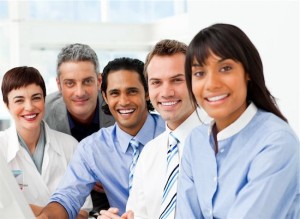 Getting to know people and getting involved in company culture is a key way to network and show others that you are a good fit for company culture. Go to social events, go to lunch with coworkers and look for opportunities where you can get more actively involved in the company.
Stay connected
Not all internships end with a full-time job offer. Staying connected once your internship is complete is essential. Make sure you say your goodbyes and stay in touch with the people you've met. Add them to your professional network.
Make the most of your internship experience, even if the position is menial. You never know when the company could be hiring, but when they do, if you've left a good impression, you increase the odds of them giving you a call for a job interview.
IQ PARTNERS is an Executive Search & Recruitment firm supporting clients across the country. We help companies hire better, hire less & retain more. We have specialist teams of recruiters in Financial Services & Insurance, Marketing Communications & Media, Emerging Tech & Telecom, Consumer Goods & Retail, B2B & Industrial, Technology, Accounting & Finance, and HR & Operations. IQ PARTNERS has its head office in Toronto and operates internationally via Aravati Global Search Network. Click here to view current job openings and to register with us.