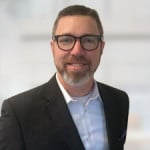 By Gary Hinde, Toronto IT Recruiter
Texting is far and away one of the most popular forms of communication today. However, many don't associate texting with work, but you should. Texting is proving to be an effective recruiting tool. It's another way for hiring companies and recruiters to connect with candidates.
Study Suggests Texting Is an Effective Hiring Tool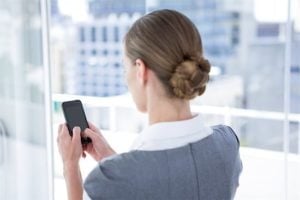 A recent study by Yello has found that smartphones are one of the most useful recruiting tools, especially when it comes to interviewing and hiring. The study found that:
86% of those surveyed felt positive when text messages were used during the interview period, an increase from 79% in 2016

Three out of every four candidates said they appreciate the use of video technology

74% of respondents turned down another opportunity because of a delayed offer
In a time where speed and efficiency are important, especially when trying to recruit desirable talent, texting, instant messaging, and smartphones could give you an edge over other organizations.
Texting Adds Personalization to Recruiting
Texting creates a more personalized approach to recruiting. Tim Crawford from Tenstreet explains:
"For most candidates, texting is preferable, because it eliminates the hassle of playing phone tag and allows your recruiters and clients to respond quickly as soon as they receive a message. From your candidate's point of view, a well-crafted text message can also add a personal touch to your recruitment strategy. A professional, targeted text conveys a genuine interest that many people probably find lacking in most mass emails they receive."
The Benefits of Using Texting as a Recruiting Tool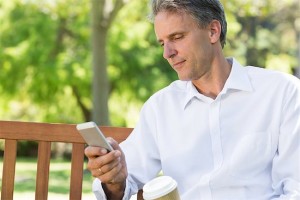 Here are some of the benefits of incorporating texting into your recruiting process:
Most people carry their phones with them wherever they go – the average person checks their phone 150 times per day and 91% keep it within arm's reach

Millennials are more open to using text as a form of communication

Candidates are more likely to see your message

Candidates are more likely to respond quicker

Texting can be the launching point for communicating with candidates using other less traditional forms of technology during the hiring process

It is faster than email

It's an ideal alternative when people cannot answer their phones – they may be at work

It is an effective way to follow up with previous calls or meetings
Adding text messaging to your recruiting communication process provides you with another way to connect with and engage candidates.
More Recruiting Tips
Key Factors in Attracting Top Talent – It's Not All About Money
Is Facebook the Next Big Platform for Recruiting?
Mobile Recruiting – The New Best Way to Connect with Candidates
IQ PARTNERS is an Executive Search & Recruitment firm supporting clients across the country. We help companies hire better, hire less & retain more. We have specialist teams of recruiters in Financial Services & Insurance, Marketing Communications & Media, Emerging Tech & Telecom, Consumer Goods & Retail, B2B & Industrial, Technology, Accounting & Finance, and HR & Operations. IQ PARTNERS has its head office in Toronto and operates internationally via Aravati Global Search Network. Click here to view current job openings and to register with us.