The job market is a competitive landscape. Whether you work in finance, are an accountant, or work in any other industry, getting the inside track and an edge over other candidates is something we all want to achieve.
We all want to know what it is companies are looking for in candidates. The issue with this is companies often vary in what they look for in a candidate. Even though companies in the finance industry may appear to be the same, what they are looking for depends on the position, company cultures, and what they want to achieve with the new hire.
Money recently interviewed a number of high profile CEOs and asked then about the most valuable job skill right now. These skills, while not industry specific, are applicable to anyone who is looking to improve their current standing, get a promotion, or is exploring their career options.
The article broke down the skills into three categories: approach, hard skills, and intangibles. Here is a list of the skills that came out of the article:
Professional Approach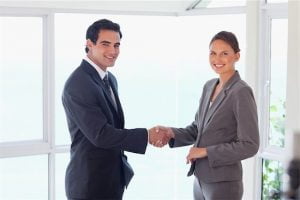 Having the right approach can take you a long way. Here are the skills companies are looking for:
Resilience
People who crave constant feedback
Curiosity
The will to help the company improve
"The most successful people crave constant feedback and will go out of their way to create a platform for it to be communicated to them." — John Kobs, Apartment List
Hard Skills
There are certain hard skills that are increasingly important to have:
The ability to sell
Data science skills
Technical fluency
Validation engineering, accounting, and full stack developing
"Validation engineering, accounting, and full stack developing are the most sought after skills in 2017. Those with a combination of essential soft skills and these difficult to find hard skills will be able to work at the most prestigious companies and demand the highest pay and benefits." — Sanjay Sathe, RiseSmart
Intangibles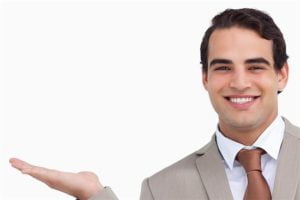 Having these intangibles will give you the edge over other candidates:
The ability to identify your natural strengths
Flexibility and diversity to work on tasks across the business
Personality and leadership potential
Adaptable to change
"Now more than ever, the most valuable skill is the ability to turn your hand to tasks across the business. It's no longer acceptable to say 'that's not my area, I do X.' That's not to say that a discipline or specialty is not necessary, it is, but you have to understand how the rest of the business feeds and responds to it." — Michelle Kennedy, Peanut
IQ PARTNERS is an Executive Search & Recruitment firm supporting clients across the country. We help companies hire better, hire less & retain more. We have specialist teams of recruiters in Technology (IT), Accounting and Finance, Consumer Goods, eCommerce and Retail, Financial Services and Insurance, B2B and Industrial, Operations and HR, Professional Services and Legal, Media, Digital and Marketing, Pharmaceutical and Life Sciences, Emerging Technology and Telecom, and  Sales. IQ PARTNERS has its head office in Toronto and operates internationally via Aravati Global Search Network. Click here to view current job openings and to register with us.