People are always moving around in the marketing industry. The lifespan of a person in a particular marketing role is much shorter than in other roles in other industries. This happens for multiple reasons. Marketing continues to evolve, new positions and roles are constantly opening up, or because marketing companies and marketing departments continue to grow and evolve.
This creates a conundrum. While it's important to provide your employees with opportunities to advance their career, this doesn't mean that promoting from within your marketing department is always best for the company overall.
Yes, internal employees have familiarity and you know them on a deeper level than anyone from outside the company, but they may not be the best candidate for the position. Promoting an internal employee rather than someone from outside the company who has the required skills and experience can hurt your marketing efforts.
Key Considerations When Hiring Internally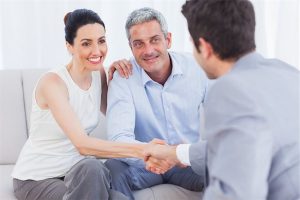 When a vacancy opens up, it's an opportunity for you to improve your marketing team. The individual could come from inside the marketing department or be an external candidate. The key is to hire the best candidate for the role. Don't just default to hiring someone from within your company.
Here are some key things to consider when hiring from within:
Relevant experience: Do internal candidates have the relevant experience and skills you would expect from an external candidate? Building the best marketing team possible is the key to overall success. Focus on finding the most qualified candidate for the role, not the quickest and more affordable option.
Ramp-up time: How long will it take for internal candidates to ramp up? Can your company afford to invest the time and effort into the candidate? Can you afford to absorb mistakes by an individual who is new in the role? "For example, if your marketing person hasn't proven he or she knows how to grow a user base in a cost-effective way, you're most likely paying for that learning curve and all the media-buying mistakes," says George Deeb on Entrepreneur.
Much of the same: When hiring from within, you could just be getting much of the same – the status quo. When you hire from outside your company, you get a person with a fresh perspective and new ideas. They bring a new approach that can help your marketing efforts evolve.
Yes, hiring from within can help boost employee morale and it's a safe bet because you know the person, but it may not be the best decision for marketing as a whole. Focus on hiring the best candidate possible.
Get more tips and advice about recruiting from our marketing recruiters by reading:
Advantages and Disadvantages of Hiring Marketing Freelancers
5 Common Mistakes New Marketing Managers Make
IQ PARTNERS is an Executive Search & Recruitment firm supporting clients across the country. We help companies hire better, hire less & retain more. We have specialist teams of recruiters in Technology (IT), Accounting and Finance, Consumer Goods, eCommerce and Retail, Financial Services and Insurance, B2B and Industrial, Operations and HR, Professional Services and Legal, Media, Digital and Marketing, Pharmaceutical and Life Sciences, Emerging Technology and Telecom, and  Sales. IQ PARTNERS has its head office in Toronto and operates internationally via Aravati Global Search Network. Click here to view current job openings and to register with us.