How you communicate with candidates matters. Picking up the phone and calling a candidate may seem like the best option, but it is not the only effective way to connect with candidates in today's job market.
Email, social media, online chat, and even text messaging are all options today. Knowing when to communicate, what to say, and which platform to use all have an impact on the candidate experience. Therefore, it's important to know which method of communication is best to engage top industry talent.
Job Candidate Messaging Stats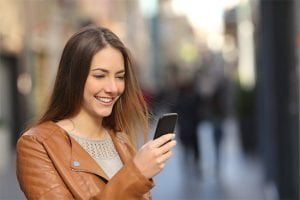 Business 2 Community recently published an infographic from Ideal outlining candidate messaging preferences. Here is what they found:
General Messaging Preferences
66% of job candidates are comfortable using artificial intelligence and chat bots
Two-thirds consider text messaging as an acceptable form of communication
58% prefer to be contacted in the morning (8am-12pm)
53% trust a company more when it reaches out quickly
Candidates are increasingly comfortable with multiple forms of communication. What is most important is promptly communicating with candidates during the hiring process.
Email Messaging Stats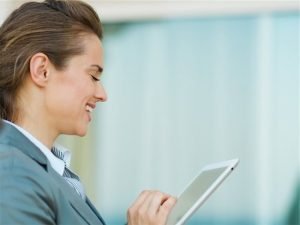 Email messaging is widely used during the recruiting process. Here are some stats to note:
One-third prefer an automatic email immediately after they apply for a job online. This ensures they know their application was received.
150-250 words is an ideal email length
21% will reply to a second email
Using email effectively is important to engage candidates. Communicate regularly, keep it short and sweet, and always follow up.
Messaging and Generational Differences
Who you are contacting matters:
Millennials prefer email
Generation X is okay with email or phone calls
Baby boomers prefer phone calls
Know your audience. Choose the right method of communication to reach the candidate using their preferred method of communication.
More Communication Is Better
Whether you are using email, text messaging, or the phone, candidates want more communication from hiring companies and recruiters. They want to be kept in the loop and updated about developments in the hiring process. Good communication habits also help to improve the candidate experience. Keeping candidates engaged maintains their interest in the position.
More Recruiting Stats and Tips
Gain more insights about the hiring and recruiting process by reading these blog posts by our experienced headhunters:
2017 Recruiting and Engagement Statistics Worth Reading
4 Recruiter Tips to Hit the Ground Running After Labour Day

IQ PARTNERS is an Executive Search & Recruitment firm supporting clients across the country. We help companies hire better, hire less & retain more. We have specialist teams of recruiters in Technology (IT), Accounting and Finance, Consumer Goods, eCommerce and Retail, Financial Services and Insurance, B2B and Industrial, Operations and HR, Professional Services and Legal, Media, Digital and Marketing, Pharmaceutical and Life Sciences, Emerging Technology and Telecom, and  Sales. IQ PARTNERS has its head office in Toronto and operates internationally via Aravati Global Search Network. Click here to view current job openings and to register with us.