Everyone wants to get the edge when recruiting talent. They want the inside track for how to attract and retain the best talent available, use the best recruiting tools and strategies, and become a destination employer.  One of the most effective ways to constantly improve recruiting practice is to stay on top of the latest trends and behaviors when it comes to hiring, engaging employees and employee retention.
Recently, Glassdoor released a report titled 50 HR and Recruiting Statistics for 2017, which outlines key insights that can help you find and keep top talent in your inventory.
Here are some of the key findings from the report:
Recruiting Insights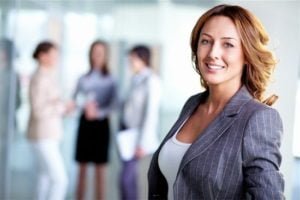 Here are some of the key recruiting-based insights that companies need to pay attention to if they want to improve their recruiting practices and find the best talent:
66% of millennials expect to leave their current company by 2020

Companies that invest in employer branding are three times more likely to make a quality hire

Organizations that invest in creating a strong candidate experience improve the quality of hire by 70%

A 10% more difficult job interview process is associated with a 2.6% higher employee satisfaction level later on
Key insight: Investing in recruiting, employer branding, and a thorough interview process will help your company find more qualified candidates.
Employee Engagement Insights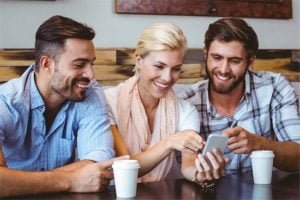 Once you hire a good talent, it's important to keep them engaged to retain them for the long term. Here are some of the key engagement insights for 2017:
Only 32% of U.S. employers are engaged

29% of millennials are engaged, 35% of females are engaged – the two talent segments that are receiving the most recruiting focus

Only 4% of HR leaders think they are very good at engaging millennials

Organizations with a formal engagement strategy are 67% more likely to improve their revenue
Key insight: Most organizations are struggling with engaging millennials, and few employees are actually engaged in their work. A greater focus on employee engagement is required to improve company performance and retention.
Recruiting Tips and Advice
To learn more about recruiting trends and tips and to get more insights into the importance of improving employee engagement, check out these blog posts by our expert Toronto recruiters:
The State of Employee Engagement: Are Your Employees Engaged?
Fascinating Recruiting Stats That Will Change How You Hire
Employee Retention: Why Employee Engagement Matters
IQ PARTNERS is an Executive Search & Recruitment firm supporting clients across the country. We help companies hire better, hire less & retain more. We have specialist teams of recruiters in Financial Services & Insurance, Marketing Communications & Media, Emerging Tech & Telecom, Consumer Goods & Retail, B2B & Industrial, Technology, Accounting & Finance, and HR & Operations. IQ PARTNERS has its head office in Toronto and operates internationally via Aravati Global Search Network. Click here to view current job openings and to register with us.