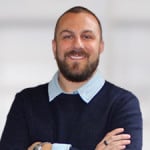 By Adrian Robinson, Toronto Marketing Recruiter
Most marketing professionals have aspirations of moving up to a management role. It's a common career goal, and once you gain the necessary experience and are ready to take the next step in your career, it makes sense for you to take on a new challenge.
One of the first things you'll realize in your new role is that being a marketer and a marketing manager are very different, require different skills, and a different perspective. Your job is not so much to be a doer, but a manager and overseer of marketing strategies and projects.
As a new manager, you are bound to make a mistake or two as you navigate through the first few months on the job. It's part of the onboarding process. However, being aware of common mistakes made by new managers will help you avoid them. Here are some of the most common:
1. Doing instead of managing: It's easy to fall back into your comfort zone and get your hands dirty, but remember, you aren't getting paid to be a doer. Your job is to oversee the projects being worked on.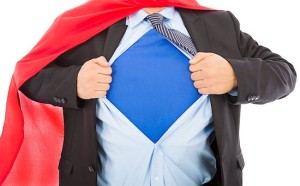 2. Making too many changes: So you finally have the authority to do things your way, but this doesn't mean that you should change things without reason. Avoid making changes to things that are just fine. There is no need to rock the boat if you don't need to.
3. Staying in the friend zone: As a manager, you are not one of the workers anymore. It's difficult to be friends and hang out with people who report to you and still be able to be their manager. A new power dynamic exists, and as a manager, you need to realize this and act like one.
4. Too much analyzing: You will be inundated with mountains of new information, all of which you will need to review and assess, but don't go overboard and spend too much time on analysis before deciding upon the directions, strategies, and actions you want to take.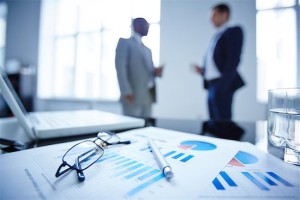 5. Lack of communication: While you are busy getting to know your team and ensuring you are in constant contact with them, many new managers forget to communicate with other marketing managers. Keep all channels of communication open, and be sure to touch base with other managers and especially your new boss.
Get More Marketing Career Tips
5 Important Job Search Considerations for Marketers
5 Ways to Remain a Top Talent in an Ever Changing Marketing Industry
Digital Marketing Trends That Will Impact Your Job Hunt
IQ PARTNERS is an Executive Search & Recruitment firm supporting clients across the country. We help companies hire better, hire less & retain more. We have specialist teams of recruiters in Financial Services & Insurance, Marketing Communications & Media, Emerging Tech & Telecom, Consumer Goods & Retail, B2B & Industrial, Technology, Accounting & Finance, HR & Operations and Mining & Engineering. IQ PARTNERS has its head office in Toronto and operates internationally via Aravati Global Search Network. Click here to view current job openings and to register with us.