By Bruce Powell, Founder & Executive Recruiter
Coaching is an invaluable tool. Companies that invest in coaching and training for both leadership and employees stand by their values. It helps an employee grow their skills, gain a deeper understanding of their role and potential, and helps them become a better professional. However, one area where many companies fall short is coaching potential candidates prior to their interview with the company.
"If you are failing to coach your candidates prior to their interview, you may be unnecessarily losing as many as 20 percent of your qualified candidates simply for trivial reasons," says Dr. John Sullivan on eremedia.com.
What Is Candidate Coaching?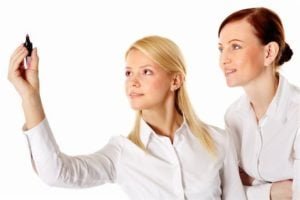 It is the process of providing pre-interview advice with candidates you plan to interview. It gives you the opportunity to talk with candidates about what is and is not important and set expectations.
"The goal of the pre-interview coaching is to provide the candidate with insights into the firm's expectations and to reduce the number of candidate rejections as a result of minor preventable factors," adds Sullivan.
The Benefits of Candidate Coaching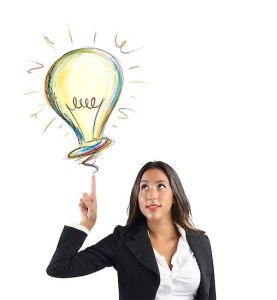 Here are some of the most commonly cited benefits of investing in candidate coaching and adding to your recruiting and hiring process:
It provides you with more insight into the candidate's abilities

It gives you more time and interaction with the candidate

It helps to build a trust with the candidate

It can help build a candidate's confidence

It can lead to better performance from candidates during the interview

It can reduce the chances of good candidates dropping out late in the interview process
In addition to the reasons above, it helps to eliminate trivial reasons why candidates commonly get eliminated from contention. Sullivan explains:
"It is likely that fewer qualified candidates will be summarily rejected because of their dress, arriving late, body language, or limited knowledge about the company. It simply doesn't make economic sense to lose qualified candidates merely because of a minor stumble or pitfall that coaching could have minimized."
Information to Provide During the Candidate Coaching Process
The overall goal of the candidate coaching process is to answer the questions that most candidates have about the company, interview process and expectations. Here is some of the information you should provide:
The type of interview questions and interview style

Things the candidate will need to bring to the interview (photo ID, portfolio, etc.)

An overview of company culture

The interview process and timeline

Information about the position

Dress code and other administrative information

Tips or advice in prepping for the interview
While candidate coaching can be done by an internal recruiter, many companies choose to have this process, in addition to hiring, completed by a recruiting agency to ensure the process remains objective and is streamlined for all candidates being interviewed.
More Hiring Tips
Mobile Recruiting – The New Best Way to Connect with Candidates
4 Ways to Increase Diversity Through Improved Recruitment
Hiring Advice: 5 Tips for Recruiting in 2017
IQ PARTNERS is an Executive Search & Recruitment firm supporting clients across the country. We help companies hire better, hire less & retain more. We have specialist teams of recruiters in Financial Services & Insurance, Marketing Communications & Media, Emerging Tech & Telecom, Consumer Goods & Retail, B2B & Industrial, Technology, Accounting & Finance, HR & Operations and Mining & Engineering. IQ PARTNERS has its head office in Toronto and operates internationally via Aravati Global Search Network. Click here to view current job openings and to register with us.