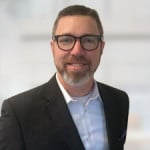 By Gary Hinde, Toronto IT Recruiter
The freelance movement, remote workers, telecommuting, or the latest iteration, the gig economy – however, you want to label it, this new workforce reality is changing expectations and professional norms in industries across the board.
As we move toward a more decentralized workforce, and with location becoming less and less of a factor when recruiting and hiring candidates, organizations need to understand how this shift is not only impacting their ability to find and recruit new talent but also how this new economy is shaping candidates' outlook and expectations.
Thogori Karago, on LinkedIn Official Blog, explains just how much the workforce has changed and will continue to change:
"The world of work is changing — you can see it in the numbers. Freelancers who made up a mere 6% of the workforce in 1989 are expected to represent 43% of the workforce by 2020."
How the Gig Economy Is Changing How Professionals Approach Their Careers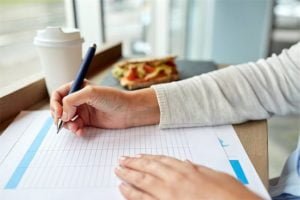 The freelance movement is having a significant impact on the workforce and the expectations of candidates seeking out career opportunities. Data from LinkedIn ProFinder professionals identified the following key factors:
1. Money is a top motivator: One of the main reasons people choose to enter the freelance space is to make more money. Of those surveyed, 57% stated this to be the case. Taking on freelance gigs allows them to make more and create financial stability.
2. A new approach to career development: No longer is it only about finding a "good full-time job." 41% of freelancers also have a full or part time job, and only 5% of freelance workers only work for a single company. This new generation of workers are willing to explore a variety of career paths.
3. Freelance workers are happy: Professionals are choosing this lifestyle, whereas in the past they were forced into it due to a job loss or other circumstances. In fact, 67% are satisfied or highly satisfied with their career.
4. Expect the shift to the gig economy to continue: 81% of freelance workers plan to continue working in the gig economy, with 47% planning to increase the number of freelance hours they work.
"It's clear that freelancing is playing a remarkably positive role for modern workers. Whether these professionals are looking for supplemental income, control of their work-life balance, or projects that fuel their passions, the on-demand economy is enabling democratized access to these opportunities. And thus, a new generation of professional is taking shape," concludes Karago.
What Does This Mean for Companies Looking to Hire?
Expect a new wave of candidates to apply for open positions – those with diverse skill sets and experiences

Be more open to hiring contract, part-time, and freelance professionals

Understand the new factors in play in the gig economy, and look for ways to use them to your advantage when recruiting and hiring talent
More Workforce Trends
Predicting 6 Workplace Trends for 2017
The Pros and Cons of Hiring a Full-Time vs. Freelance Marketer
IQ PARTNERS is an Executive Search & Recruitment firm supporting clients across the country. We help companies hire better, hire less & retain more. We have specialist teams of recruiters in Financial Services & Insurance, Marketing Communications & Media, Emerging Tech & Telecom, Consumer Goods & Retail, B2B & Industrial, Technology, Accounting & Finance, HR & Operations and Mining & Engineering. IQ PARTNERS has its head office in Toronto and operates internationally via Aravati Global Search Network. Click here to view current job openings and to register with us.