By Gary Hinde, Toronto IT Recruiter
We all know candidates lie on resumes. However, a new study revealed just how many candidates lie – 85 percent! That's right, the study found that an alarming number of job candidates continue to lie on their resume and job applications.
This is obviously cause for concern for recruiting and hiring companies. Hiring the wrong person can have negative consequences for your company.
So, why are more candidates lying?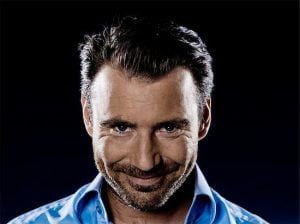 Many associate increased fibbing with the increased use of applicant tracking systems (ATS). J.T. O'Donnell on inc.com explains:
"Most companies use some form of applicant tracking system (ATS) to take in résumés, sort through them, and narrow down the applicant pool. With the average job posting getting more than 100 applicants, recruiters don't want to go bleary-eyed sorting through them. Instead, they let the ATS do the dirty work by telling it to pass along only the résumés that match their specific requirements for things like college degrees, years of experience, and salary expectations. The result? Job seekers have gotten wise to the finicky nature of the technology and are lying on their résumés and applications in hopes of making the cut."
Naturally, there are also many other reasons to lie, including lack of experience or skills, and a desire to secure an interview.
How to Spot Resume Liars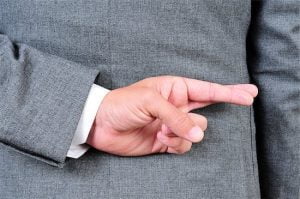 Identifying potential lies on resumes is vital for hiring companies in order to ensure they are selecting the right candidates for interviews and job offers. Here are some ways to spot resume lies:
Lack of natural progression: Depending on the career path or industry, there is somewhat of a natural progression professionals follow. If they seem to have fast-tracked too quickly, it may be a sign they are not telling the truth.
Poor answers to behavioural questions: If you decide a candidate is interview worthy, one method to confirm resume information is to ask behavioural-style questions. Candidates with the stated experience will be able to answers these questions with depth and have examples from work experience to use to support their answers.
Practical testing: One of the quickest ways to identify if a candidate has the skills they stated on their resume is to conduct a practical test. The results will tell you what you need to know and may answer more questions than having a candidate in for a second interview.
Body language: Questioning candidates about what is on their resume during a face to face interview can be telling. What are the candidate's reactions, posture, and body language when answering questions?
Don't skimp on the background check: A full and thorough background check should be conducted on every candidate you are considering hiring. Never assume anything.
Read More About Candidate Lies and the Hiring Process
Candidates Continue to Lie on Resumes: Do You?
Can I Lie Myself Into a Higher Salary? (video)

IQ PARTNERS is an Executive Search & Recruitment firm supporting clients across the country. We help companies hire better, hire less & retain more. We have specialist teams of recruiters in Technology (IT), Accounting and Finance, Consumer Goods, eCommerce and Retail, Financial Services and Insurance, B2B and Industrial, Operations and HR, Professional Services and Legal, Media, Digital and Marketing, Pharmaceutical and Life Sciences, Emerging Technology and Telecom, and  Sales. IQ PARTNERS has its head office in Toronto and operates internationally via Aravati Global Search Network. Click here to view current job openings and to register with us.