By Danielle Bosley, Toronto Financial Recruiter
If you want to attract the best talent in the finance and accounting industry, you need to offer a great candidate experience. And, no, this doesn't start once they are hired; it starts with your hiring and recruiting efforts. It starts with the first interaction the candidate has with your brand. It can be an email, phone call, social media post, or a job ad.
We've all been through the job search process. It's time consuming, stressful, and it can be frustrating trying to get more information about an interesting job and waiting for companies to get back to you about your application. Many candidates give up on companies for these and other reasons – all of which you can work on to improve the candidate experience.
How to Improve the Candidate Experience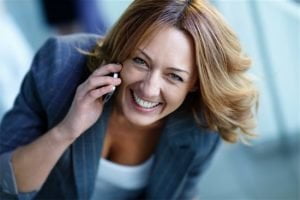 Here are 4 simple and effective ways to improve your employer brand and attract top finance and accounting candidates with your recruiting efforts:
1. Create informative job descriptions: Most job descriptions are generic, and list the same skills and qualifications. If you want people to take notice, you need to be unique with your approach to writing job ads. Provide them with the information they are looking for, write in a conversational and engaging tone, and communicate the value and perks of working for your company.
2. Promote organizational culture online: One of the first things people want to know about your company is what it's like to work there. The first place they will go is to your company website, followed closely by social media. Provide information about company culture online to build your employer brand and generate interest.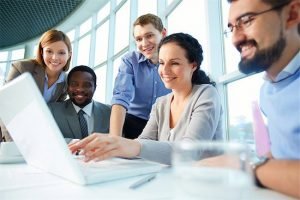 3. Simplify the application process: Creating too many barriers will cause top talent to disengage with the application process. Making the application too time consuming, difficult to complete, and including unnecessary steps hurts the candidate experience. Only ask for the information you need to make a decision about whether or not to call the candidate for an interview. You can then request additional information during the interview if the candidate is being considered for the job.
4. Be transparent: Candidates always want to know the next steps in the process. Don't keep them in the dark or give them vague answers when they ask. Tell them when they can expect to hear from you. Follow up with them when you say you are going to, and if things change, make sure you update them.
Get more hiring advice from our accounting and finance recruiters:
Key Stats About Candidate Messaging Preferences
Is It Time to Loosen Up Your Finance Firm's Dress Code?
IQ PARTNERS is an Executive Search & Recruitment firm supporting clients across the country. We help companies hire better, hire less & retain more. We have specialist teams of recruiters in Technology (IT), Accounting and Finance, Consumer Goods, eCommerce and Retail, Financial Services and Insurance, B2B and Industrial, Operations and HR, Professional Services and Legal, Media, Digital and Marketing, Pharmaceutical and Life Sciences, Emerging Technology and Telecom, and  Sales. IQ PARTNERS has its head office in Toronto and operates internationally via Aravati Global Search Network. Click here to view current job openings and to register with us.