How you look for a job, the companies you consider, and the type of roles available to candidates has never been more diverse. We are entering the era of the gig economy. We are in a time where there have never been more small businesses, start-ups, and freelance professionals. Candidates no longer see working for a larger corporation as their sole career objective. Freelance agreements, part-time consulting gigs, and short-term contracts are now common.
All of these factors impact how you approach your job search and career path. As a professional today, it can be challenging to know your value, how to market yourself as a candidate, and how to ensure you are being compensated fairly.
Here are some tips to position yourself for the freelance gig economy:
Think Like an Entrepreneur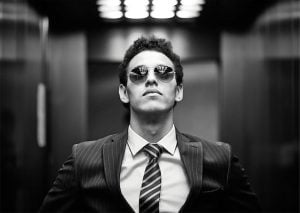 Thinking like an entrepreneur is important in today's work environment. Being creative and open to new approaches and employment opportunities can open the door for career advancement opportunities. It's not just about the 9-5 office job anymore. Be open to short-term projects, contracts, and working for multiple companies.
Understand the Advantages of Working for a Start-up
While working for a start-up can be viewed as a less stable employment opportunity, what you can learn and the connections you can make are invaluable. Start-ups afford you the opportunity to get your hands dirty, learn more, gain more experience, and most importantly, help you add to your professional toolbox.
Be Flexible with Compensation
How you are compensated needs to be based on the type and scope of work you are performing. It's not just about the annual salary or hourly wage. Be open to considering retainer fees, project-based pricing, offering service packages, and pricing out work by the piece. Always evaluate and negotiate compensation on a gig by gig basis, and consider all variables and risk factors associated with the project, job, or contract.
Look for Anchor Clients/Employers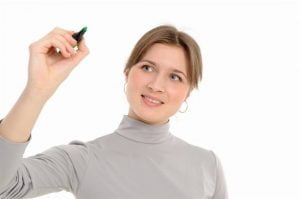 The gig economy is intimidating for many professionals because it can have some turbulent times. There will be times when you may need to turn down opportunities, and there will be times when things are lean. The key to ensuring you have a consistent flow of income is to look for anchor clients. These are your consistent clients. For some people, it could mean a part-time position with an organization or a long-term contract. Treat these clients well; they are your source of stable income.
Learn More About the Freelance Gig Economy
4 Ways the Freelance Gig Economy Is Redefining Candidate Career Expectations
Advantages and Disadvantages of Hiring Marketing Freelancers
Predicting 6 Workplace Trends for 2017
IQ PARTNERS is an Executive Search & Recruitment firm supporting clients across the country. We help companies hire better, hire less & retain more. We have specialist teams of recruiters in Technology (IT), Accounting and Finance, Consumer Goods, eCommerce and Retail, Financial Services and Insurance, B2B and Industrial, Operations and HR, Professional Services and Legal, Media, Digital and Marketing, Pharmaceutical and Life Sciences, Emerging Technology and Telecom, and  Sales. IQ PARTNERS has its head office in Toronto and operates internationally via Aravati Global Search Network. Click here to view current job openings and to register with us.