By Catherine Lund, Toronto Marketing Recruiter
When people think recruiting, they tend to think about job ads, career fairs, cold calls, and inquiries through social media. Sure, these approaches to connecting with candidates are part of an effective recruiting strategy, but one approach many overlook is the effectiveness of email.
Most people are open to at least considering a career move, and sending a recruitment email is an effective way to establish a connection and communicate information about the opportunity. It also allows the person time to answer and reply to the email on their own time, without disturbing them.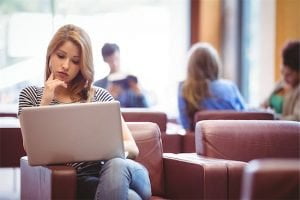 The key is to get potential marketing candidates to open, read, and respond to your email. This can be a challenge. But there is also another catch. You need to write a killer recruitment email to a professional who is already well versed in the tactics you are using.
Here is how to effectively use email to recruit marketing job candidates:
Capture the Candidate's Attention with an Enticing Email Subject Line
If you can't get a potential candidate to open your email, then your recruiting stops there. Create an enticing email subject line that engages the candidate and evokes an emotional response. Remember, you only have a limited space to get your message across. Write email subject lines assuming they will be read on a mobile device.
Customize Your Pitch
If your candidate opens the email, you need to build on their interest with a strong pitch. A generic pitch won't work as well as a pitch that is customized to the specific candidate. Mention details of the role or opportunity that are specific to the candidate. This will help increase conversion rates and build trust.
It's also important to discuss the benefits that are specific to each candidate. Outline the benefits of considering the opportunity.
Ask the Candidate to Take Action
At the end of your first email, ask the candidate to take action. Ask them if they are willing to have a short phone call to discuss the opportunity. You can then use the call to build the relationship, explain the opportunity in greater detail and assess the candidate's fit for the position.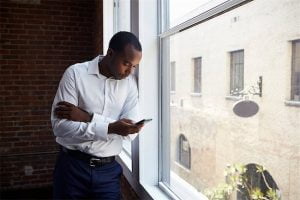 Be Persistent
Not all candidates will respond to the first email you send. In fact, most won't, for a variety of reasons you can't control. Therefore, it's important to always send a follow-up email to inquire again. Persistence is key.
More Marketing Recruiting Advice
Looking to add some marketing talent to your team? Check out these insightful blog posts by our marketing recruiters and gain some recruiting insights:
Why Promoting Internally Within Marketing Is NOT Always Best
Advantages and Disadvantages of Hiring Marketing Freelancers
Marketing to Marketers – 3 Tips to Attract and Keep the Cream of the Crop
IQ PARTNERS is an Executive Search & Recruitment firm supporting clients across the country. We help companies hire better, hire less & retain more. We have specialist teams of recruiters in Technology (IT), Accounting and Finance, Consumer Goods, eCommerce and Retail, Financial Services and Insurance, B2B and Industrial, Operations and HR, Professional Services and Legal, Media, Digital and Marketing, Pharmaceutical and Life Sciences, Emerging Technology and Telecom, and  Sales. IQ PARTNERS has its head office in Toronto and operates internationally via Aravati Global Search Network. Click here to view current job openings and to register with us.