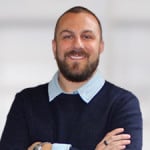 By Adrian Robinson, Toronto Marketing Recruiter
Great marketing is vital in 2017. With people savvy to standard or traditional marketing tactics, companies need an effective, reliable and innovative marketing team to make an impact. This starts with attracting top marketing talent to your organization.
Recruiting top marketing talent is a unique process. They are well versed in creative marketing tactics and strategies that may otherwise work where traditional strategies fail. Knowing that top marketing talent is in high demand also provides them with leverage. They want to work for a company that has the type of organizational culture that will allow them to work on the projects and strategies where they can make a difference. They also want to work for forward-thinking companies that have their hands on the pulse of what is happening in the marketing industry.
How to Attract Top Marketing Talent
Here are some strategies to make your company more attractive to top marketing talent:
1. Approach it from a marketing perspective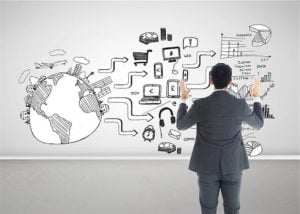 Approach your talent search from a marketing perspective and speak their language:
What are the factors that differentiate you from other companies?

What is most important to your target audience (the candidate)?

What are the KPIs for attracting top talent?

What does your brand say to people considering working for your company?
 2. Offer more than money
Money is the one thing that most companies can compete with, and if money was the sole focus for top marketing talent, they would simply go to the highest bidder. But it's not that easy. Top talent want to have a meaningful and impactful career, and this means you need to give them the flexibility and opportunity to grow. Here are some ways you can do this:
Remove obstacles that get in the way of innovation and doing new things

Provide great coaching, mentorship and training opportunities

Be creative with how you reward top performers
3. Be an innovative brand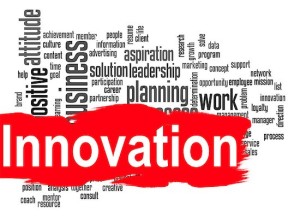 It's no secret that top talent will want to work for companies that have strong brand recognition and have a reputation for taking an innovative approach to doing business. "Top digital marketing professionals want to be employed by a company that innovates, so they can continue to learn and enhance their own skills, which in turn will boost your marketing capabilities," says Laura McGarrity on CMO.com.
Following these tips will help put your company in a better position to attract and keep top marketing industry talent.
Get More Marketing Recruiting Advice
Are you looking to hire marketing talent for your organization? Check out these insight blog posts that address a variety of marketing recruitment topics:
How to Fix the Turnover Problem in Your Marketing Department
8 Benefits of Maintaining Your Marketing Talent Pool
3 Massive Marketing Recruitment Mistakes
How to Spot a Bad Marketing Candidate During an Interview
How Marketers Can Make a Greater Business Impact
IQ PARTNERS is an Executive Search & Recruitment firm supporting clients across the country. We help companies hire better, hire less & retain more. We have specialist teams of recruiters in Financial Services & Insurance, Marketing Communications & Media, Emerging Tech & Telecom, Consumer Goods & Retail, B2B & Industrial, Technology, Accounting & Finance, HR & Operations and Mining & Engineering. IQ PARTNERS has its head office in Toronto and operates internationally via Aravati Global Search Network. Click here to view current job openings and to register with us.