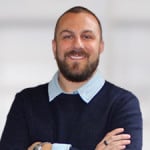 By Adrian Robinson, Toronto Marketing Recruiter
One of the main things that is guaranteed in the marketing industry is change – a lot of it. Roles, requirements, strategies, and technology are continuously changing. Unfortunately, for many organizations and marketing agencies, this means a high level of employee turnover and a constant hiring cycle.
Like many marketing companies, you are probably tired of hiring new people, having them stay for a year or two and then leave. While it is common in marketing for professionals to move around a lot, there are ways you can reduce employee turnover amid the constant change in the industry.
"Employee turnover is extraordinarily costly, but there are many ways to get in front of it, and work to resolve the issues that cause it. Thoughtfully approaching these few areas we've discussed can make the difference between an organization that is a talent magnet, and one that is suffering high employee turnover," says George Dickson on Business 2 Community.
5 Ways to Reduce Marketing Employee Turnover
Keep your marketing team strong and intact by following these tips:
1. Make exceptions for exceptional talent
Great talent doesn't walk into your organization every day. If you hire someone who can truly make a difference in your organization, don't let them walk out the door because of a company policy. Find a way to keep them.
2. Offer career advancement opportunities
One of the main reasons why marketing professionals move on is because they hit a ceiling and don't have more room for growth – so offer it to them. This doesn't always mean a promotion. Advancement can take on many other forms, including continuing education, mentoring, special projects, and even more autonomy.
3. Open the lines of communication
Your team wants to be in the know. They want to be part of what is happening and not be kept in the dark. When you have an open dialogue with your employees, they will be more likely to voice their concerns and express issues they have, allowing you to address them before they fester and cause them to leave the company.
4. Strong culture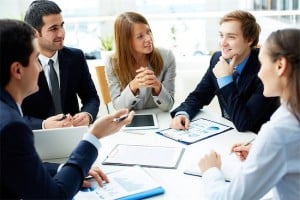 People want to be part of something. A strong organizational culture that is inclusive and creates strong relationships helps people feel welcome and part of something bigger. It also makes them feel more secure in their position.
5. Show appreciation
People want to be recognized for a job well done. Even small tokens of appreciation can go a long way – an email saying, "Thanks for the effort," or even an employee of the month award can make a difference. If a team member goes above and beyond, recognize their hard work, and they'll reward you and show appreciation by being loyal.
Learn more about attracting, hiring, and keeping top marketing talent by reading these blog posts by our marketing recruiters:
8 Benefits of Maintaining Your Marketing Talent Pool
4 Interview Question Topics that Will Help You Hire Top Marketing Performers Every Time
3 Massive Marketing Recruitment Mistakes
How to Spot a Bad Marketing Candidate During an Interview
IQ PARTNERS is an Executive Search & Recruitment firm supporting clients across the country. We help companies hire better, hire less & retain more. We have specialist teams of recruiters in Financial Services & Insurance, Marketing Communications & Media, Emerging Tech & Telecom, Consumer Goods & Retail, B2B & Industrial, Technology, Accounting & Finance, HR & Operations and Mining & Engineering. IQ PARTNERS has its head office in Toronto and operates internationally via Aravati Global Search Network. Click here to view current job openings and to register with us.