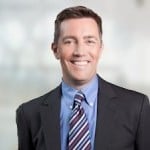 By Bruce Powell, Founder & Executive Recruiter

Finding great talent, regardless of which industry or discipline, is one of the biggest challenges organizations face today. Every hiring decision you make will have a direct impact on your company, and online or digital recruiting has only made finding great talent even more challenging.
Companies are not only competing locally with competitors but nationally and even globally in some cases. However, this is not the biggest impact the internet and social media has had on recruiting.
Has Digital Recruiting Shifted the Power Structure?
Social media has shifted the power from companies to the people. No longer do companies get to tell people what their brand is. A company's brand is what people say it is online, and people are no longer willing to blindly trust an organization. This has had a big impact on how recruiting works today:
1. Talent makes up their mind about brands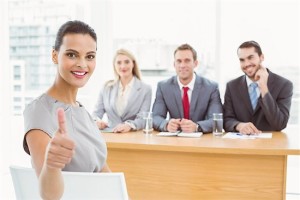 The majority of job candidates come into an interview with a preconceived notion about the company, the brand, and organizational culture. Candidates do their homework, read the corporate website, check out company press clippings, and see how the company interacts on social media and other online channels.
2. Testimonials rule
Social proof is extremely important today, and what others say about your company online matters. Candidates check out company ratings, read customer testimonials and reviews, and look for information about what previous employees have to say about working for your company.
3. There is no one size fits all strategy
The days of posting a job online are numbered. Today, you have to cater your job posts to the specific type of candidate you are targeting (active or passive) and post available positions on multiple digital channels in hopes of reaching top level talent.
4. Recruiting is competitive – you need to compete to get in front of top talent online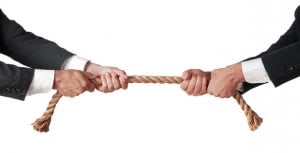 Recruiting has become so competitive that companies and recruiters have to compete with each other for top talent. This involves creating marketing, SEO, and social media campaigns to have an online presence and gain access to the best talent available.
Get More Recruiting Advice
Want to learn more about how to attract the top talent in your industry? Check out these blog posts from our expert recruiters in Toronto:
Advantages of Working with an External Recruiter: How to Tell Friend from Foe
Recruitainment Is Changing the Recruiting Industry
Red Alert! 10 Reasons Why Your Recruiting Strategy Is Failing
Breaking Out of a Slump: How to Revamp Your Recruiting Strategy
IQ PARTNERS is an Executive Search & Recruitment firm supporting clients across the country. We help companies hire better, hire less & retain more. We have specialist teams of recruiters in Financial Services & Insurance, Marketing Communications & Media, Emerging Tech & Telecom, Consumer Goods & Retail, B2B & Industrial, Technology, Accounting & Finance, HR & Operations and Mining & Engineering. IQ PARTNERS has its head office in Toronto and operates internationally via Aravati Global Search Network. Click here to view current job openings and to register with us.