By Bruce Powell, Founder & Executive Recruiter

A lot is written about strategies, tips, and advice to attract the top candidates in your industry. You may have implemented some of these strategies and found a successful recruiting formula.
But what about when things are not going as planned? What about when you are having issues with employee retention and are having a difficult time filling talent gaps in your organization?
There is a reason why your recruitment strategy is not going according to plan. Stephen Clarke from Social Talent recently took a look at the top reasons why companies' recruiting strategies fail and identified the 10 most common reasons.
10 Reasons Why Your Recruitment Strategy Is Failing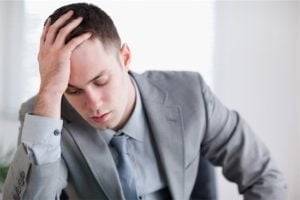 "Have you ever wondered why your recruitment strategies fail? Have you identified the main reasons as to why this is happening? Do you actually understand these problems? It's funny because we come across companies all the time that are so good at certain aspects of recruitment, yet fail so badly at others," says Clarke.
Here are 10 reasons why your hiring process is failing to attract top candidates:
1. You are not setting measurable objectives – You need to be clear on your hiring goals and objectives and have a means to measure them.
2. You don't have a defined target audience – Who are you trying to attract?
3. You have a weak or undefined employer brand – Candidates want to work for companies with a good employer reputation.
4. A poor relationship with your hiring manager – Recruiters, HR and hiring managers need to be on the same page.
5. An ineffective interview process – What does your interview process look like?
6. You use social media like a job board – Social media is meant to be a place for interaction – not a job board.
7. You fail to identify key selling points about your organization – Why should candidates want to work for your company?
8. You allow bias to creep into the decision making process.
9. You fail to nurture your leads properly – Borrow a page from marketing, and nurture potential candidates until they are ready to make a move.
10. You have a poor onboarding and training process – Strong onboarding can significantly improve retention rates.
How many of these reasons resonate with you? Still not sure where your organization is going wrong? A recruiter can help you not only identify areas that can be improved, they can also help you find the candidates you need to fill the talent gap in your company.
Learn more about how a headhunter can help by reading these insightful blog posts:
5 Easy to Implement Recruitment and Retention Strategies
How to Successfully Work with a Headhunter
1 in 6 Companies Plan to Hire Recruiters in Next 6 Months
How to Build a Business Case for Your Recruiting Budget
IQ PARTNERS is an Executive Search & Recruitment firm in Toronto. We help companies hire better, hire less & retain more. We have specialist teams of recruiters in Financial Services & Insurance, Marketing Communications & Media, Emerging Tech & Telecom, Consumer Goods & Retail, B2B & Industrial, Technology, Accounting & Finance, HR & Operations and Mining & Engineering. IQ PARTNERS has its head office in Toronto and operates internationally via Aravati Global Search Network. Click here to view current job openings and to register with us