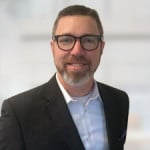 10 Questions & Answers by Toronto Recruiter Gary Hinde
IQ PARTNERS would like you to get to know some of our recruiters.  Each month we ask one of them the same 10 questions about their lives, the headhunting business, and what you should know as a talent seeker or candidate in the current job market.  This month, meet Toronto IT Recruiter Gary Hinde.
1. What's the first or oddest job you ever had?
I've had a lot of odd jobs, but the one that's always been a fallback for me is teaching guitar; I started in high school and will still teach a lesson here or there.  It's taught me that everybody learns a little bit differently, that what works for one person doesn't necessarily work for another, and everyone has different motivations – all lessons that have helped me in the management of a team.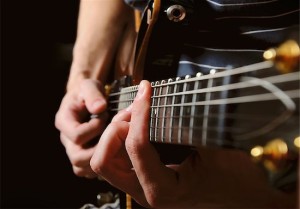 2. Who are your heroes in business?
I'd actually like to cite a company here rather than a person, and that's Yamaha.  They've created some of the best motor vehicles out there, the most widely acclaimed concert pianos are Yamahas… excellent guitar and musical equipment, excellent audio equipment.  It's a company that's all about excellence and I've always admired them immensely.
3. How do you think the recruiting business could be improved?
Currently there are no barriers to entry whatsoever in the recruitment industry, so while I don't want to add a layer of complexity, I think there certain criteria (mostly around business ethics) that should be built in, that just aren't there right now.  There are exceptional companies, like IQ PARTNERS, and then there are others where quite frankly the feedback in the market is not very good at all… and there are currently no checks and balances to differentiate the two.
4. What's your secret in connecting smart people and great companies?
Communication, preferably face-to-face communication, on both the candidate and client-side… and just being really passionate about recruitment.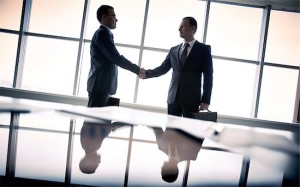 5. If you could only ask clients one question when getting a recruiting brief, what would it be?
What are the top three must-have skills?
I don't mean this in a "3 more wishes" way, but I use this question quite often because it really does cause the client to simplify and distill down the core of what they are looking for in a candidate.
6. What question should every candidate ask when a headhunter calls?
When are you available to meet face-to-face to talk about this?
It will help the candidate gauge how real the opportunity is and how engaged the headhunter is in the process.  If the headhunter says "no, just send me your resume" or something to that effect, they are probably not someone you want to be working with.
7. What trait do you most like to see in a job-seeker?
Honesty.
Just being honest about how interested they are, what other opportunities they have on the go, and so on.  I'm going to be a whole lot more effective on their behalf if I have all the information.  I can't guarantee success, but certainly if they're upfront and honest I'll do everything I can to make it a success.
8. What's the funniest thing you've ever seen in an interview or on a resume (no names please)?
When was first starting out, I had a candidate that passed gas loudly in my office, not once but twice.  There was a leg lift involved.  It was my first lesson in professionalism… I just pretended it didn't happen and kept talking.
9. What's the one quality companies should look for when hiring a headhunter?
Conviction… it's having somebody say to your face "I can fill this job for you and this is how I'm going to do it."
10. What is your idea of perfect happiness?
Spending lots of time with my family and having multiple fine guitars lying around. Singing songs around a campfire. Throw in attending a MLB baseball game every once in a while, and I cannot imagine anything better.
Get more recruiting and hiring tips from our headhunters in Toronto:
Have You Tried Peer-to-Peer Recruiting?
Should You Hire for Personality or Skill?
Fascinating Recruiting Stats That Will Change How You Hire
IQ PARTNERS is an Executive Search & Recruitment firm in Toronto. We help companies hire better, hire less & retain more. We have specialist teams of recruiters in Financial Services & Insurance, Marketing Communications & Media, Emerging Tech & Telecom, Consumer Goods & Retail, B2B & Industrial, Technology, Accounting & Finance, HR & Operations and Mining & Engineering. IQ PARTNERS has its head office in Toronto and operates internationally via Aravati Global Search Network. Click here to view current job openings and to register with us.