By Randy Quarin, Co-Founder & Emerging Technology Recruiter
The Canadian job market is red hot once again. The country added 80,000 jobs in November during a time when most predicted the economy would start slowing down.
With the unemployment rate dropping to 5.9%, it is the lowest it has been in nearly a decade. The last time it was this low was February 2008, right before the global financial crisis.
"The Canadian labor market appears unstoppable at this point, with a twelfth consecutive month of job gains," TD Bank senior economist James Marple wrote in Huffington Post.
"During the last 40 years the unemployment rate has only been (marginally) lower in one month — December 2007 when it hit 5.8 per cent," he adds.
The Job Market by the Numbers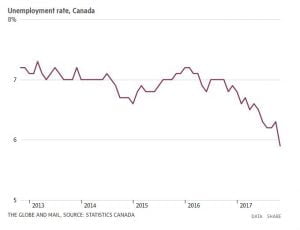 Here is a look at the recent changes to the Canadian job market over the past year:
80,000 new jobs added in Canada
Unemployment rate dropped to 5.9%, down from 6.3% in October
Canada has added 390,000 new jobs in 2017
There has been a 2.1% increase in total jobs
Ontario's jobless rate fell to 5.5% – the lowest since July 2000
Ontario added 44,000 new jobs
What Does a Lower Unemployment Rate Mean for Companies Looking to Hire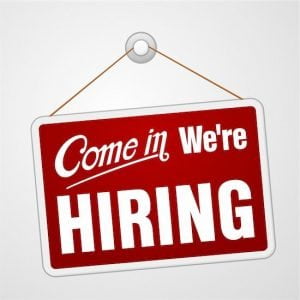 The recent hiring frenzy in Canada should be lighting a fire under companies looking to hire. Why?
The labour supply is shrinking, creating a talent shortage
There are fewer qualified candidates seeking employment
There is greater competition to recruit top candidates
The power is in the hands of candidates – they have more options than ever
Hiring companies will need to offer great incentives to attract candidates
A Lower Unemployment Rate = Greater Urgency for Hiring Companies
If you are planning on hiring, you need to do so more quickly. Candidates will not wait around for you. The longer you wait to hire, the greater the risk of losing out on highly qualified candidates. Review your hiring process, correct inefficiencies and create incentives that will attract the type of talent you want working in your organization.
More Job Market Trends and Information
Learn more about how the job market can impact your hiring abilities by checking out these insightful blog posts by our experienced recruiters:
Is the Talent Shortage a Myth?
Has Digital Recruiting Put the Power in the Hands of the Talent?
4 Ways the Freelance Gig Economy Is Redefining Candidate Career Expectations
How Canadian Superclusters Will Affect the Job Market
IQ PARTNERS is an Executive Search & Recruitment firm supporting clients across the country. We help companies hire better, hire less & retain more. We have specialist teams of recruiters in Technology (IT), Accounting and Finance, Consumer Goods, eCommerce and Retail, Financial Services and Insurance, Startup, B2B and Industrial, Operations and HR, Professional Services and Legal, Media, Digital and Marketing, Pharmaceutical and Life Sciences, Emerging Technology and Telecom, and  Sales. IQ PARTNERS has its head office in Toronto and operates internationally via Aravati Global Search Network. Click here to view current job openings and to register with us.