By Catherine Lund, Toronto Marketing Recruiter
Remote workers are becoming more and more common, not only for start-ups, but in companies of all sizes, especially within the marketing industry.
No longer do many roles require an employee to be physically present in the office to be successful. VoIP, virtual meetings, email, chat systems, and VPNs all make it possible for employees to work remotely without issue.
However, there are still companies that question if remote workers make sense for them. In marketing, it's no question that remote workers, freelancers, and contractors can prove to be valuable team members.
Why You Should Consider Hiring a Remote Worker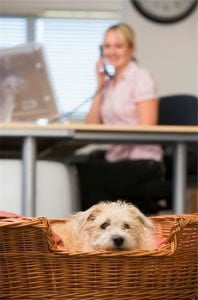 Here are some of the top reasons and benefits to add a remote employee to your team:
1. Flexibility: You can hire remote workers full time, part time, or on contract in order to meet your marketing needs. There are many flexible working arrangements you can make with remote workers.
2. Get the best talent: Sometimes, the best talent doesn't live in the same city as your office. Recruiting marketing professionals from outside of your city allows you to find and attract better quality talent. Technology no longer limits you when searching for the best talent.
3. Remote workers are more productive: Can you imagine how much work you would get done if you didn't have all those meetings and other employees interrupting you? Remote workers don't have these distractions and, because of this, get more done.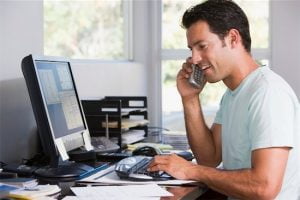 4. Cost savings: Remote workers cost less money. They don't require office space, they use less office equipment and supplies, they don't take up office real estate, and they help you operate a smaller and more efficient office. Plus, they are also known to take fewer sick days because they can work from home, even when they are under the weather.
5. Diversity: Remote workers bring a unique perspective. They are different from the office workers, can often see things from outside the box, and can be a valuable resource to solve issues.
6. A recruiting advantage: Companies that are willing to hire remote workers show they are progressive and flexible, something that will help attract marketing talent.
More Marketing Recruiting Tips
Learn more tips and tricks to attract and hire the best marketing talent by reading these blog posts from our marketing recruiters:
How to Spot a Unicorn Marketing Candidate
Advantages and Disadvantages of Hiring Marketing Freelancers
5 Ways to Remain a Top Talent in an Ever Changing Marketing Industry
IQ PARTNERS is an Executive Search & Recruitment firm supporting clients across the country. We help companies hire better, hire less & retain more. We have specialist teams of recruiters in Technology (IT), Accounting and Finance, Consumer Goods, eCommerce and Retail, Financial Services and Insurance, Startup, B2B and Industrial, Operations and HR, Professional Services and Legal, Media, Digital and Marketing, Pharmaceutical and Life Sciences, Emerging Technology and Telecom, and  Sales. IQ PARTNERS has its head office in Toronto and operates internationally via Aravati Global Search Network. Click here to view current job openings and to register with us.