By Riel LaPointe, Toronto Financial & IT Recruiter
Finance companies are not exactly known for their company brands. What your brand says about you as an employer can have a huge impact on your recruiting efforts. All finance and accounting companies want to attract the best talent.
However, one of the big issues they face is the stigma that finance companies are boring and have a dated perspective on organizational culture. They aren't progressive and they are stuck in the past.
Sound familiar? What is your employer brand? What is your brand story?
Why Your Finance Company Needs a Brand Story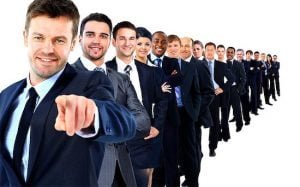 If you either don't have an employer brand or have a negative reputation among professionals within the finance industry, there is only so much a recruiter can do to help you attract top talent.
People care about what others have to say about a prospective employer. If they hear too many negative things, they may skip your job application and focus their efforts elsewhere.
All of the leading employers in the world have a brand story. It's one of the reasons they have become a leading employer. It's also a top reason people want to work for them.
What Is a Brand Story?
Your brand story is everything your company does. It's what comes to mind when people think of your company.
"Your brand story is the culmination of everything your brand says, does and looks like. From highly influential areas like site design to more minute areas like whether or not you use emojis, every brand choice contributes to your overall brand story," says Brea Weinreb on Glassdoor.
How to Use Employer Branding in Recruiting Efforts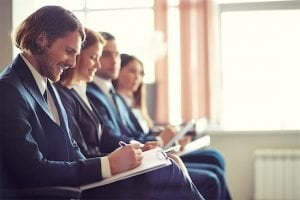 Everyone loves a good story. So, use your recruiting efforts to paint a picture of what it would look like for top talent to work for your company. Talk about your company history, how you're progressive, why you are an industry leader, and why people love to work for and represent your organization.
Be vivid and show your brand personality to stand out from the crowd. Provide examples of employee success stories, use testimonials from current employees, and highlight the opportunities people have to grow personally and professionally.
Coupling your employer brand story with your recruiting efforts will help you to better attract people and make your company a place where people want to work.
More Accounting and Finance Recruiting Advice
Common But Misleading Accounting Career Myths
Public vs. Corporate Accounting: What's the Best Choice for You?
4 Ways to Sell Millennials on Your Finance Company Culture
IQ PARTNERS is an Executive Search & Recruitment firm supporting clients across the country. We help companies hire better, hire less & retain more. We have specialist teams of recruiters in Technology (IT), Accounting and Finance, Consumer Goods, eCommerce and Retail, Financial Services and Insurance, Startup, B2B and Industrial, Operations and HR, Professional Services and Legal, Media, Digital and Marketing, Pharmaceutical and Life Sciences, Emerging Technology and Telecom, and  Sales. IQ PARTNERS has its head office in Toronto and operates internationally via Aravati Global Search Network. Click here to view current job openings and to register with us.