By Steven Petroff, Toronto Financial Recruiter
Accounting is a great career choice. It's an industry with many opportunities ripe for the picking. You just need to decide in which area of accounting you want to specialize.
Do you want to get into public or corporate accounting?
This is a question many accounting professionals go back and forth on. There are advantages to both career paths. It's really about choosing the type of accounting that makes the most sense for your interests, skills, and career aspirations.
Public vs. Corporate Accounting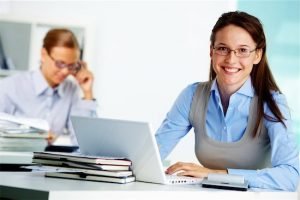 Here we outline the advantages of public and corporate accounting.
The Advantages of Public Accounting Careers
Public accountants have the opportunity to work with a variety of clients and develop diverse accounting experience.
Some of the main advantages of working as a public accountant include:
Growing opportunities: Job growth for public accountants is on the rise.
Quick advancement: You will have the opportunity to quickly advance your career and increase your earning potential.
Variety of work: You will have more opportunity to work with clients in different industries using many accounting techniques.
Specialization: You have the opportunity to work in many areas of accounting and identify an area of specialization.
Travel opportunities: If you enjoy traveling, public accounting often offers you the opportunity to travel to meet with clients.
Often cited drawbacks of public accounting include long hours, high paced work environments and tight deadlines.
The Advantages of Corporate Accounting Careers
Corporate accountants work for one company, analyzing and reporting on company financial information.
Some of the top advantages of working in corporate accounting include:
Work-life balance: Corporate accounting companies are increasingly focusing on creating strong work-life balance. There is less pressure to meet tight deadlines and increase billable hours.
Security: Jobs in corporate accounting are consistent and secure. Your job and role will remain relatively the same, day to day.
Specialization: Private accountants often have the opportunity to specialize in accounting practices for a specific industry or function.
Management opportunities: You will have the ability to work your way up to a management role, even without certification.
Some of the cons of this type of accounting include lack of variety and slower career growth.
Choosing one area of specialization in accounting doesn't mean you are stuck in this area for your entire career. Many accountants make the switch. Choose the accounting career path that is the best choice for you.
More Information About Finance and Accounting Careers
5 Reasons Why You Should Work in Public Accounting
Finance and Accounting Industry Employment Trends to Watch
4 Reasons Why Finance Professionals Should Welcome Recruiter Relationships
IQ PARTNERS is an Executive Search & Recruitment firm supporting clients across the country. We help companies hire better, hire less & retain more. We have specialist teams of recruiters in Technology (IT), Accounting and Finance, Consumer Goods, eCommerce and Retail, Financial Services and Insurance, Startup, B2B and Industrial, Operations and HR, Professional Services and Legal, Media, Digital and Marketing, Pharmaceutical and Life Sciences, Emerging Technology and Telecom, and  Sales. IQ PARTNERS has its head office in Toronto and operates internationally via Aravati Global Search Network. Click here to view current job openings and to register with us.