Public accounting or private accounting? This is a question that almost every new graduate and accountant has considered at one point or another. The choice can definitely impact your career path. While many people choose private accounting or make the switch, there are many great reasons to choose a career in public accounting.
Here are 5 reasons to consider working in public accounting:
Varied and Diverse Experience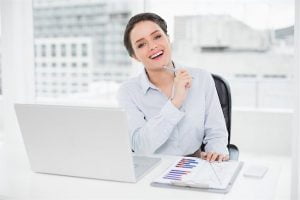 Public accountants tend to have a portfolio of clients. Private accountants only work for one company and often work on a single accounting function; however, in public accounting, your clients are businesses from different industries, sizes, and have specific accounting needs. This allows you to gain diverse experience with a variety of forms of accounting. This can help you in the future if you choose to work independently or when you start looking for your next career opportunity.
Earning Potential and Advancement
As a public accountant, you have the opportunity to advance your career relatively quickly. While private accountants tend to progress their career and develop skills at a defined pace, public accountants can learn all aspects of accounting and gain more experience quicker by working with a variety of clients. You will gain more hands-on experience, something that can help you advance your career and increase your earning potential.
Job Security
We all want job security. Businesses need accountants. For this reason alone, you will always have job security. Jobs for accountants, especially public accountants, are on the rise. With experience and a CPA, you will have security and career options. You could work in forensic accounting, as an auditor or even be self-employed.
Variety of Work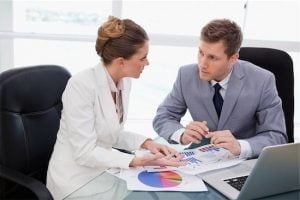 The role of public accountants has changed. You have variety in the type of work you do. There are many interesting and unique roles within the public accounting space to consider. No longer is it about sitting at a desk for 8 hours, crunching numbers.
The Opportunity to Travel and Network
As a public accountant, you will spend time out of the office meeting with clients. This gives you the opportunity to travel, and it provides you with the opportunity to network with many different professionals.
More Private and Public Accounting Career Advice
Learn more about the merits of public accounting careers by reading these blog posts by our accounting and finance recruiters:
Interesting Accounting Career Paths to Consider
Candidates Pay Attention! Finance Skill Requirements Are Changing Fast
Overcoming Self-Doubt to Become a Successful Finance Professional
IQ PARTNERS is an Executive Search & Recruitment firm supporting clients across the country. We help companies hire better, hire less & retain more. We have specialist teams of recruiters in Technology (IT), Accounting and Finance, Consumer Goods, eCommerce and Retail, Financial Services and Insurance, Startup, B2B and Industrial, Operations and HR, Professional Services and Legal, Media, Digital and Marketing, Pharmaceutical and Life Sciences, Emerging Technology and Telecom, and  Sales. IQ PARTNERS has its head office in Toronto and operates internationally via Aravati Global Search Network. Click here to view current job openings and to register with us.