When people think of accounting, they think of the same typical career path. You go to school, get an accounting degree, work on your CPA professional designation, and start an entry level role with an accounting firm or large corporation and then work your way up through the company. Over time, you reach a management position, and you may even work for a few companies along the way.
However, accounting careers also offer a series of other interesting career paths, many of which are wide open for qualified candidates and provide you with the job growth opportunities you are seeking.
Here are a number of great accounting career options worth considering:
1. Auditor: Auditors examine a company's financial transactions to look for signs of mismanagement and ensure that companies are preparing financial statements according to industry regulations and laws. People in these roles are very ethical, thorough, and great communicators.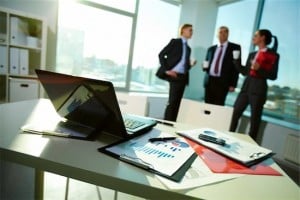 2. Accounting information systems auditor: This role combines accounting and computer programming, and involves the management of software and technology solutions for financial professionals. It may involve working with data security tools and assisting with the development of new accounting systems.
3. Forensic accounting: In this role, you will work with law enforcement and businesses to evaluate financial records to assist with complex or criminal financial situations. You may be included in legal investigations and help companies overcome significant financial issues.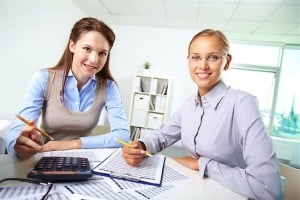 4. Self-employment: With the economy increasingly becoming decentralized, many accountants are choosing the self-employment route. You can work for multiple clients, specialize in a specific industry or type of accounting, and many even work from a home office. You could also work as a consultant for businesses of all sizes.
As you can see, there are many different types of accounting career paths to consider, allowing you to specialize in a specific area or industry. Having an open mind can definitely open the door to new and exciting career options. Consider working with a finance and accounting recruiter to understand the full spectrum of opportunities available to you.
More Accounting and Finance Career Advice
Is it time for a career change? Interested in a less traditional accounting career? Learn more about accounting and finance career options by reading these blog posts by our expert recruiters:
How Finance Professionals Can Boost Their Careers During the Slow Summer
Candidates, Pay Attention! Finance Skill Requirements Are Changing Fast
Overcoming Self-Doubt to Become a Successful Finance Professional
IQ PARTNERS is an Executive Search & Recruitment firm supporting clients across the country. We help companies hire better, hire less & retain more. We have specialist teams of recruiters in Financial Services & Insurance, Marketing Communications & Media, Emerging Tech & Telecom, Consumer Goods & Retail, B2B & Industrial, Technology, Accounting & Finance, and HR & Operations. IQ PARTNERS has its head office in Toronto and operates internationally via Aravati Global Search Network. Click here to view current job openings and to register with us.