The hidden job market exists. It is not some myth that is spread around, and the truth is that the vast majority of available positions are not even listed. Obviously, this can be extremely frustrating for someone who is having difficulty finding a job or wanting to explore their career options. How can you find a job if it's not listed anywhere?
Today, many companies hire internally or they use employee referrals to find candidates to interview. This leaves many qualified candidates in the dark. But don't worry. We'll clue you into a number of ways that you can gain access to the hidden job market and open the door to many more career opportunities:
1. Join a professional association: Becoming part of a professional association in your industry not only will make you a more well-rounded candidate, it can also open the door to career opportunities. So, don't just join, become an active participant in the association. You never know who you will meet and how they can help you in your career.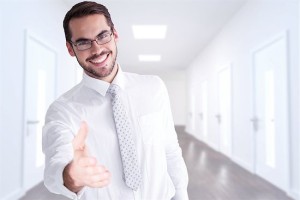 2. Make networking a priority: We know – you hear it all the time. Networking is important. The key is to make it part of your daily activities and approach networking the right way. It's not just about making connections and adding to your list of followers online. You need to give value to the people you meet. When you give them something, they will be more willing to help you out in return.
3. Keep up with the news: What is happening in the news can provide you with some key insights into what top employers in your area are doing. Sign up for news alerts for the top companies you want to work for to stay in the loop.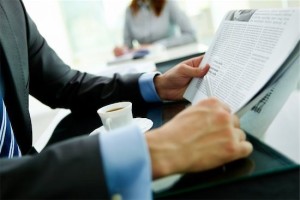 4. Work with a recruiter: Recruiters can be a hugely valuable connection. They often have access to many available and soon-to-be-available positions that never make it to job boards. They have the inside track on who is hiring and when they will be hiring. Connecting with a recruiter is perhaps the most effective method to access the hidden job market.
More Job Search Advice
Are you looking to make a career change? Check out these informative blog posts by our expert headhunters in Toronto:
4 Career Choices You May Regret 25 Years from Now
5 Things You Should NEVER Do on LinkedIn
Lost Your Job? 5 Steps You MUST Take Right Away (video)
3 Recruiter Approved Career Change Tips
IQ PARTNERS is an Executive Search & Recruitment firm supporting clients across the country. We help companies hire better, hire less & retain more. We have specialist teams of recruiters in Financial Services & Insurance, Marketing Communications & Media, Emerging Tech & Telecom, Consumer Goods & Retail, B2B & Industrial, Technology, Accounting & Finance, and HR & Operations. IQ PARTNERS has its head office in Toronto and operates internationally via Aravati Global Search Network. Click here to view current job openings and to register with us.