No one wants to make a bad career choice. We don't want to look back and regret a decision we made. But it happens. It's easier to judge a decision in hindsight than when you are in the moment.
Each decision you make will have an impact on your career. Where you choose to go to school, the degree you pursue, where you intern, where to choose to live, where you apply to work, and what you do on a daily basis at work will all factor into where you are now and where your career is headed.
However, there are some major career choices that, if you make them today, you could come to regret 10, 15, or 25 years from now. Here are some career choices you can make today that you could regret in the future:
Holding back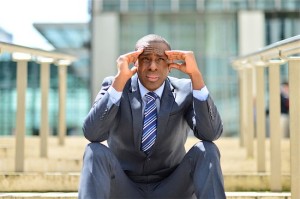 Many of us will come to a point in our career where we need to take a leap of faith and go for a role, but because of fear, anxiety, or other reasons, we don't apply. If a great opportunity arises, jump at it, because you never know if one will present itself again. No one wants to look back on their career and utter the words, "If I could do it all over again, I would have…"
Focusing too much on money
Yes, making a great salary is important, but it should never be to sole driving force behind your career decisions. There are so many other factors in play, including what you are passionate about, whether or not you will feel fulfilled in the job, and having a good work-life balance. Avoid allowing money to be your motivator; rather, focus on career growth. Too many people today wish they could do what they love, even if it was for less money.
Settling
Sure, you may have a good job, with a decent wage and benefits, but are you completely satisfied with your career path? There is no such thing as good enough. Settling for less than you are capable of will be something you come to regret in the future, and when you look back, you will have wished you did more to further your career.  Have confidence in your abilities and go after what you want to get out of your career.
Working too much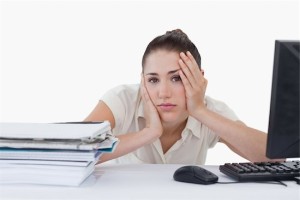 You may have to work some long hours at the beginning of your career to get where you need to be, but there comes a time where you need to find the right balance in your life to be happy at work and at home. You don't want to look back and regret not spending more time with family or wish you could have done other things than spend extra time at the office.
More Career Advice
Nobody Cares More About Your Career Than You Do
Candidates, the Job Is Yours to Lose!
IQ PARTNERS is an Executive Search & Recruitment firm supporting clients across the country. We help companies hire better, hire less & retain more. We have specialist teams of recruiters in Financial Services & Insurance, Marketing Communications & Media, Emerging Tech & Telecom, Consumer Goods & Retail, B2B & Industrial, Technology, Accounting & Finance, and HR & Operations. IQ PARTNERS has its head office in Toronto and operates internationally via Aravati Global Search Network. Click here to view current job openings and to register with us.