You own your career. You choose which path to take, which decisions to make, and at the end of the day, nobody cares about your career more than you do. While it's great to have supporters and people in your corner when you really take a look at it, the only person you can really count on is YOU and you alone.


YOU Are 100% Responsible for Your Career. That's Right, Just YOU!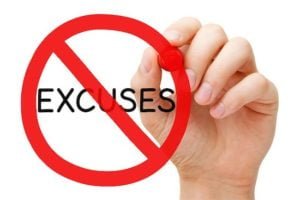 No matter who they are, other individuals are not responsible for your career: your parents, your siblings, your wife, your kids, your neighbours, your friends, your co-workers, your teachers, your professors, and definitely not those pesky recruiters, not your guidance counselors, your parole officer, not your great aunt Millie.
Here is the list of individuals who are responsible for your career: YOU!
Think about it for a second. What do parents commonly say when you ask them about your career? Most likely they respond with something along the lines of "as long as you are happy, we are happy for you." Sure, they want you to succeed and be happy, but they don't care as much about your career as you do.
Not even your boss/manager or your employer is responsible for your career. Yes, they want you to be a great employee and grow your career, but when it comes down to it, their priority is the overall health of the organization.
No matter how you look at it, it always comes back to you when you reflect on your career.
We Like to Play the Blame Game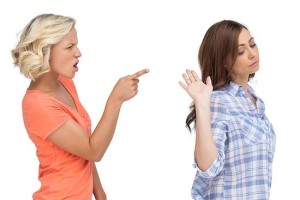 The truth is that most of us like to play the blame game when something doesn't go our way. If we didn't get the job or promotion we wanted, we tend to look externally for things to blame – for example, "They didn't hire me because I'm too old/young."
Reality – you didn't get the job or promotion because you didn't do enough. You didn't put in the time to develop your skills or build the right relationships. You didn't put enough into your career at this point to earn the promotion. It has nothing to do with the company, hiring manager, or other candidates.
Own It and Be Successful
It is amazing what happens when you just own it and take full and complete responsibility for your career. What separates the high performing top candidates from the others is not hard work, or high EQ or high IQ (now, don't get me wrong, that does help); but a single commonality between a top talent and other candidates is ownership. That's right, OWNERSHIP. The greats always own and take 100% responsibility for their decisions and end play actions.
When you own it and realize that nobody cares more about your career than you do, you'll have the clarity you need to drive career success.
More Career Advice and Tips
Candidates, The Job Is Yours to Lose!
Companies, The Candidate Is Yours to Lose!
IQ PARTNERS is an Executive Search & Recruitment firm supporting clients across the country. We help companies hire better, hire less & retain more. We have specialist teams of recruiters in Financial Services & Insurance, Marketing Communications & Media, Emerging Tech & Telecom, Consumer Goods & Retail, B2B & Industrial, Technology, Accounting & Finance, and HR & Operations. IQ PARTNERS has its head office in Toronto and operates internationally via Aravati Global Search Network. Click here to view current job openings and to register with us.