By Mark Rouse, Toronto Marketing Recruiter
We all know companies can't afford to keep making hiring mistakes; but with almost three-quarters of companies (74%) admitting to hiring the wrong person it is clear it still happens. The cost of a bad hire can have a lot more impact than just the cost to replace them. It's more than just monetary cost and impact on the the bottom line. With ramped up competition for fewer candidates, it's more important than ever to avoid a hiring mistake. The truth is a lot of employee turnover has to do with poor hiring decisions.
Why Do Companies Make Bad Hires?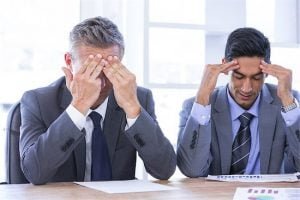 Companies make hiring mistakes for many reasons. Some of the most common include:
Their process doesn't have enough process so there is a lack of consistency and over-reliance on emotion
They rush the process
They are unsure about the type of candidate they want
Their job description is vague or does not completely address their needs
They are uncertain what competitive compensation is and default to low ball offers
They focus too much on skills/experience and overlook cultural fit and alignment of values
3 Ways Bad Hires Can Cost Your Organization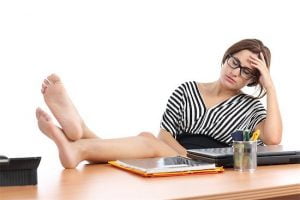 Making a hiring mistake is one thing, and failure to correct the mistake can continually cost your organization in many ways that exceed the costs to replace a bad employee.
A bad hire can have a negative impact on:
Position performance: When managers and other employees have to take time out of their day to work with and help bad hires, they are taking their focus away from their position. It's not just the performance of the bad hire that is affected. Performance of many employees can be impacted.
Team morale: If an employee is not performing up to a necessary standard, has a poor attitude, or is simply a poor cultural fit, it can have a negative impact on overall team performance. People don't mind helping out new employees, but when they need to constantly pick up the slack, correct mistakes, or deal with bad attitude on a regular basis, it impacts morale. High team morale is what drives discretionary extra effort. And poor morale could cause good employees to look for work elsewhere.
Customer service: Bad hires who are not cut out for the role can hurt your company's ability to provide good customer service. Too many bad employees can lower service performance standards, hurt your brand reputation, and you could lose customers.
Read More About Bad Hires
How to Avoid the Hassle and Costs of a Bad Hire
How to Spot a Bad Marketing Candidate During an Interview
6 Ways to Detect Interview Liars & Avoid a Bad Hiring Decision
IQ PARTNERS is an Executive Search & Recruitment firm supporting clients across the country. We help companies hire better, hire less & retain more. We have specialist teams of recruiters in Technology (IT), Accounting and Finance, Consumer Goods, eCommerce and Retail, Financial Services and Insurance, Startup, B2B and Industrial, Operations and HR, Professional Services and Legal, Media, Digital and Marketing, Pharmaceutical and Life Sciences, Emerging Technology and Telecom, and  Sales. IQ PARTNERS has its head office in Toronto and operates internationally via Aravati Global Search Network. Click here to view current job openings and to register with us.