The finance industry is changing quickly. Mergers, consolidations, and technology are all changing how companies hire and the skillset required by candidates. While the job market is expected to remain strong, it will become different – meaning candidates and hiring companies both need to be aware of current trends and adjust their strategies accordingly.
Here are a number of accounting and finance industry trends to watch for:
It's an increasingly competitive market for talent
Demand for accountants and other financial professionals is on the rise, creating a more competitive marketplace for companies to find and attract talent to their organization. Companies can get a hiring edge by consulting recruiting firms and offering greater incentives to attract talent or you could face a talent shortage.
More movement among experienced professionals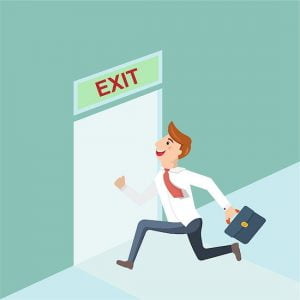 Experienced accountants and financial professionals are more willing to make a career move. This creates a potential retention issue for companies. More financial professionals are on the lookout for career opportunities where they can take a step up in their career or increase their compensation. If they can't get what they want internally, they will look externally. Companies need to have a strong retention program in place to keep their top talent in house.
Social media is taking a stronger role in finance industry recruiting
Finance professionals, recruiters, and hiring companies have all taken to social media. Candidates are using social media to look for job opportunities, hiring companies are using social media to post jobs, and recruiters are using social media to bring candidates and organizations together. Understanding how to leverage social media can help you achieve your employment/recruiting objectives.
Companies want candidates with more diverse skill sets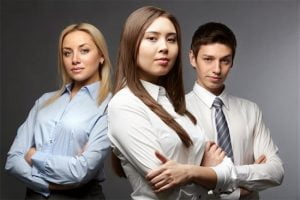 It's no secret technology is having a huge impact on the finance industry. As a result, companies are requiring candidates in most positions to have varying degrees of technology skills and experience. Hiring companies are looking for candidates with more than just finance skills. They want people with diverse business and technology skills, and they want candidates with good people skills in order to have the ability to change and evolve with the times.
More Accounting and Finance Career Advice
Learn more about the accounting industry and recruiting tips and trends by reading these insightful blog posts from our accounting and finance headhunters:
The Biggest Concern in the Finance and Banking Industry – Talent!
4 Signs It's Time for a Finance Career Change
Candidates Pay Attention! Finance Skill Requirements Are Changing Fast
IQ PARTNERS is an Executive Search & Recruitment firm supporting clients across the country. We help companies hire better, hire less & retain more. We have specialist teams of recruiters in Technology (IT), Accounting and Finance, Consumer Goods, eCommerce and Retail, Financial Services and Insurance, Startup, B2B and Industrial, Operations and HR, Professional Services and Legal, Media, Digital and Marketing, Pharmaceutical and Life Sciences, Emerging Technology and Telecom, and  Sales. IQ PARTNERS has its head office in Toronto and operates internationally via Aravati Global Search Network. Click here to view current job openings and to register with us.