By Adrian Robinson, Toronto Marketing Recruiter
What is holding you back? Like many other marketing professionals, you may not be where you aspired to be in your career. But that is okay. There are a lot of things you can do right now to get back on track. First, you need to identify the things that could be holding you back.
Here are common things that could be holding you back from achieving your marketing career goals:
Waiting for the Right Time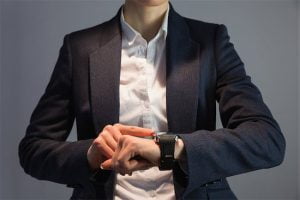 Whether you are procrastinating about whether to speak with your boss about a promotion or are waiting for the right time to make a career move, you are wasting time. Now is always the best time to take action. There will never be a perfect time to do anything in your career.
You never know what will happen when you make a move until you do it.
You Allow Your Job Title to Define You
When people ask you what you do for work, do you simply reply with your job title? If you respond this way, you may be allowing your job title to define you and limit what you can do in your career.
"People leap to conclusions about who you are and what you do when you introduce yourself with your job title," says Helen Tupper in Marketing Week.
"'Hi, I'm Helen and I'm a marketing manager' is far less inspiring than 'Hi, I'm Helen and I'm bringing transformational technology to market'. You and what you do are far more memorable than most job titles allow for," she adds.
You Are Too Busy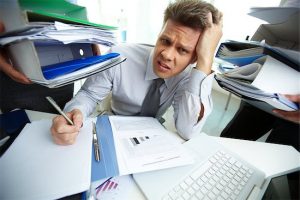 This is one of the most commonly cited reasons for not making progress. You hear people say it all the time – "I'm too busy." The reality is everyone is busy. Rather than using it as an excuse, try to take some time to assess what makes you so busy and ways you can find time to focus on career development and other things important to you.
Not Expanding Your Social Circle
Success in marketing and in business is about building strong relationships. You limit yourself, and your career opportunities, when you don't expand your professional network. You never know where your next career opportunity will come from or who may offer it. The more people you know, the more opportunities you will have to achieve your career goals.
More Marketing Career Advice
Your Resume and LinkedIn Are Different – Treat Them as Such
5 Legitimate Reasons to Quit Your Marketing Job
5 Ways to Remain a Top Talent in an Ever Changing Marketing Industry
IQ PARTNERS is an Executive Search & Recruitment firm supporting clients across the country. We help companies hire better, hire less & retain more. We have specialist teams of recruiters in Technology (IT), Accounting and Finance, Consumer Goods, eCommerce and Retail, Financial Services and Insurance, Startup, B2B and Industrial, Operations and HR, Professional Services and Legal, Media, Digital and Marketing, Pharmaceutical and Life Sciences, Emerging Technology and Telecom, and  Sales. IQ PARTNERS has its head office in Toronto and operates internationally via Aravati Global Search Network. Click here to view current job openings and to register with us.