By Mark Rouse, Toronto Marketing Recruiter
Deciding to make a career move is a big decision. Once you've gone through the hiring process and accepted a new position with another company, it comes time to hand in your resignation. But then your manager says they want to keep you and provides a counter-offer. They offer you more money and reassure you things will change.
What should you do? Should you accept the counter-offer and stay? Will things actually change?
A counter-offer is too little, too late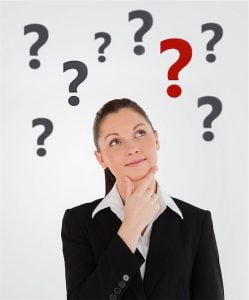 It's a reactive way for companies to try and hold onto top talent. There is no doubt a counter-offer can make you feel valued, that is, in that moment. Don't forget about everything that led to you deciding to leave the company. Do you think things will magically change now?
If you already have your foot out the door, a counter-offer should never change your decision to leave. Here's why:
1.     Things will NOT change
A counter-offer will not change your reasons for wanting to leave in the first place. Sure, you may get more money or a new title, but little will be done about the day-to-day reasons why you want to leave. Change is not easy, and it doesn't happen overnight. So, don't expect drastic changes because you decided to stay.
2.     Counter-offers are simply a reaction to your resignation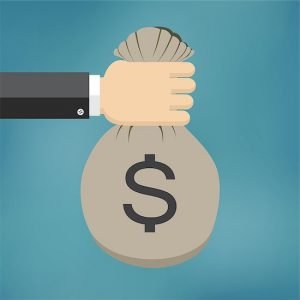 Counter-offers are not about you, they are about the company. The company doesn't want to lose a good employee. It's easier to offer you a raise than to go through the recruiting process to hire a new person. It's a reactionary way for companies to try to repair issues that should have been addressed long ago. A counter-offer will not immediately change your work environment, give you more autonomy, or suddenly turn your current role into your dream job.
3.     It will strain your relationship with your manager and coworkers
The dynamic with your coworkers, manager, and team members will change. Even though you may not have missed a day, word will spread that you tried to leave. People may question your loyalty, your boss may see you in a different light, and other employees may become bitter because you were offered more money and other incentives to stay.
4.     You'll question your decision to stay
If you accept a counter-offer, you will always be left wondering what could have been with the other company. This is especially the case if things don't change with your current job. The grass can be greener on the other side.
More Career Tips
I QUIT! The 3 Most Likely Times for Employees to Quit
The BIGGEST Problem Facing Employers – Recruiting!
When Is the WORST Time to Look for a Job?
IQ PARTNERS is an Executive Search & Recruitment firm supporting clients across the country. We help companies hire better, hire less & retain more. We have specialist teams of recruiters in Technology (IT), Accounting and Finance, Consumer Goods, eCommerce and Retail, Financial Services and Insurance, Startup, B2B and Industrial, Operations and HR, Professional Services and Legal, Media, Digital and Marketing, Pharmaceutical and Life Sciences, Emerging Technology and Telecom, and  Sales. IQ PARTNERS has its head office in Toronto and operates internationally via Aravati Global Search Network. Click here to view current job openings and to register with us.