By Bruce Powell, Founder & Executive Recruiter
We all know how important employees are to the overall success of any company. Great people create a strong organizational culture and put you in a position to succeed. However, most companies have trouble finding and attracting top quality candidates.
Recruiting Is the Biggest Problem Facing Employers Today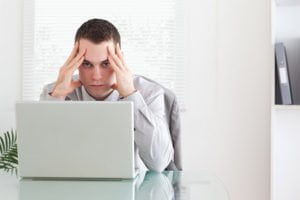 According to a survey by Glassdoor, 76% of hiring managers say attracting top quality candidates is their top challenge.
In a time where unemployment rates are lower than normal, the job market is ever-changing, and a time where the power is in the hands of the candidate, companies in all industries are in competition to find the best of the best.
Why is this happening? Perhaps it's a company's reliance on recruiting strategies of the past, lack of change, or inability to understand that today's candidates are different.
Other recruiting challenges can also inhibit a company's ability to hire effectively.
Other Recruiting Challenges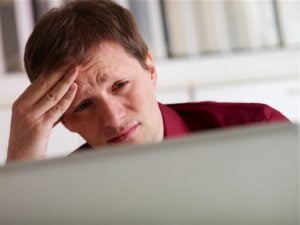 Additional recruiting challenges are also impacting a hiring company's ability to attract top talent. These challenges include:
Budget constraints: Many companies are having issues competing in terms of the compensation and benefits packages they can offer. Companies need to revisit compensation packages if they want to attract the right people to their company.
Where to look: Many companies are having issues with knowing where to advertise and post job ads to attract the right people. Failure to create awareness about job openings can severely restrict your ability to attract top industry talent.
Dated recruiting strategies: Many hiring companies are using dated recruiting strategies. As a result, they are no longer having the success they did in the past. "Three in four (76%) hiring decision makers report a concern or challenge in attracting and hiring passive candidates as they have grown wary of contact through networking sites (e.g., LinkedIn) and respond at a much lower rate," says Glassdoor.
How Can You Fix the Problem?
If you are having issues attracting top talent, working with an experienced recruiter can help you overcome your issues. Recruiters specialize in hiring in your industry, and they can help you hire better.
Tips to Attract Top Talent
Learn more about effective ways to approach recruiting top talent by reading these blog posts from our experienced recruiters:
Has Digital Recruiting Put the Power in the Hands of the Talent?
Breaking Out of a Slump: How to Revamp Your Recruiting Strategy
How to Successfully Work with a Headhunter
IQ PARTNERS is an Executive Search & Recruitment firm supporting clients across the country. We help companies hire better, hire less & retain more. We have specialist teams of recruiters in Technology (IT), Accounting and Finance, Consumer Goods, eCommerce and Retail, Financial Services and Insurance, B2B and Industrial, Operations and HR, Professional Services and Legal, Media, Digital and Marketing, Pharmaceutical and Life Sciences, Emerging Technology and Telecom, and  Sales. IQ PARTNERS has its head office in Toronto and operates internationally via Aravati Global Search Network. Click here to view current job openings and to register with us.