By Ross Campbell, Toronto Financial Recruiter
Every industry has its unique set of concerns. However, traditional industries such as finance and banking have grown increasingly concerned with their ability to find top talent in lieu of the expansion and threat of technology.
A recent poll by Business Insider sought to identify the biggest concern among some of the top talent on Wall Street. While there were a variety of answers related to the market itself, there was a common trend that emerged in the responses. There is concern within the finance industry about attracting top talent and concern about losing talent to the IT and technology sector.
"Bankers are concerned with Wall Street's ability to recruit and retain young talent given the competition from tech giants and startups that offer juicy perks, a more relaxed lifestyle, and an exciting, entrepreneurial environment," says Alex Morrell.
The Concern About Attracting Top Talent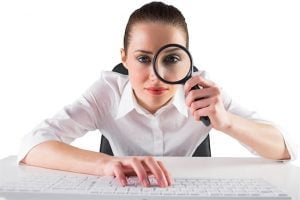 Here are some of the comments made by those interviewed by Business Insider when asked, "What's your biggest concern about the industry?"
"When I joined the industry 10 years ago, if you were smart and had an interest in business, chances are you were coming into finance and consulting. We were able to get the best and brightest undergrads. With the advent of startups and tech — Google, Snapchat, or entrepreneurs — we're finding it more difficult to recruit that top tier."
"There's been a shift in terms of talent and rigor — it's hard to get people who are super, super committed. Work-life balance is very tough. People glamorize tech startup life."
"There's kind of a lost generation from 2007 to now … for a lot of reasons they don't want to work in banks. This 10-year gap of people that should be in banking that instead chose to go to venture or startup or charity."
Technology a Concern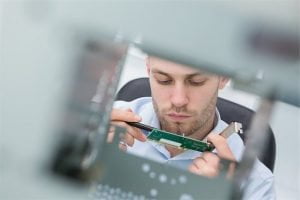 Technology's impact on banking is also a concern for many young finance professionals. Many are worried that new technologies could further limit career options in finance. Automation and artificial intelligence are a big threat to finance talent and a reason why many are choosing technology and other fields over banking.
More Information About Accounting and Finance Careers
Do you work in the finance industry? Considering it as a career option? Check out these blog posts by our accounting and finance recruiters for more great insights and information:
Finance Master's Degree with the Highest Earning Potential
4 Reasons Why Finance Professionals Should Welcome Recruiter Relationships
Candidates Pay Attention! Finance Skill Requirements Are Changing Fast
IQ PARTNERS is an Executive Search & Recruitment firm supporting clients across the country. We help companies hire better, hire less & retain more. We have specialist teams of recruiters in Technology (IT), Accounting and Finance, Consumer Goods, eCommerce and Retail, Financial Services and Insurance, B2B and Industrial, Operations and HR, Professional Services and Legal, Media, Digital and Marketing, Pharmaceutical and Life Sciences, Emerging Technology and Telecom, and  Sales. IQ PARTNERS has its head office in Toronto and operates internationally via Aravati Global Search Network. Click here to view current job openings and to register with us.