By Catherine Lund, Toronto Marketing Recruiter
Most marketing professionals have aspirations to work in a management role. What many don't think about is how to successfully transition from being a marketing employee to a marketing manager.
Even though you'll be provided with training and management coaching to help ease the transition, becoming a manager can take some time to adjust.
Here are some tips to successfully transition from marketing employee to marketing manager:
Start now
There is never as good a time as now to get started. Even if you are relatively new to the marketing industry, it's never too early to map out your career and define the types of roles you want to have in the future. For example, if you are a marketing specialist today and you want to become an inbound marketing manager in the future, knowing the steps in between will help you reach your career goals.
Acquire management skills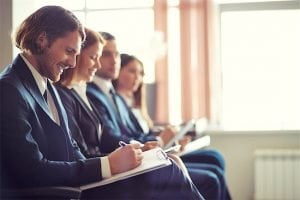 Being a marketing manager is very different than being a marketing employee. It is a different skillset. If you have aspirations to work in management, start acquiring the management skills you will need to be successful. You can do this in many ways. You can ask to be coached or mentored by a trusted professional in management, you can take professional development courses, attend seminars and conferences, and read management books.
Take advantage of your company's management training program
If your company offers a management training program, enroll. This is a great opportunity for you to brush up on your management skills, build relationships with current people in management, and make it known to the company you are interested in moving up into management.
Refocus your resume
Expect top-tier competition when applying for management roles. This means you need to refocus your resume to reflect your management aspirations. Update your executive summary to communicate your career focus, make your resume results focused, and position yourself as a thought leader in your area of specialization. It's also a good idea to update your LinkedIn profile to reflect your career focus.
Connect with a marketing recruiter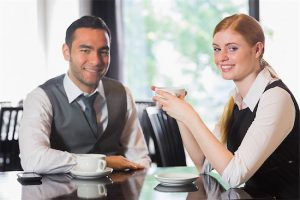 If you want to gain access to the best available marketing management roles in your area, connect with a recruiter who specializes in the marketing industry. They will be able to help identify management roles that match your skills and level of experience.
More About Marketing Career Advancement
How to Become a Better Marketing Job Candidate in 2018
5 Skills Marketing Managers Must Have for Future Success
How Marketers Can Maximize Career Opportunities
IQ PARTNERS is an Executive Search & Recruitment firm supporting clients across the country. We help companies hire better, hire less & retain more. We have specialist teams of recruiters in Technology (IT), Accounting and Finance, Consumer Goods, eCommerce and Retail, Financial Services and Insurance, Startup, B2B and Industrial, Operations and HR, Professional Services and Legal, Media, Digital and Marketing, Pharmaceutical and Life Sciences, Emerging Technology and Telecom, and  Sales. IQ PARTNERS has its head office in Toronto and operates internationally via Aravati Global Search Network. Click here to view current job openings and to register with us.