Experienced, quality marketing talent is in high demand. Unemployment rates are low, and companies are struggling to find quality job candidates. The ball is in your court. You just need to dedicate some time and effort to make yourself a better marketing candidate.
Here are a number of ways to make yourself a more attractive marketing job candidate:
Know what you are looking for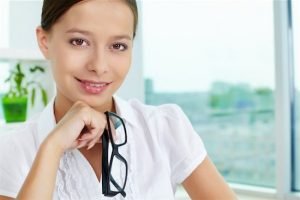 If you want to be a better candidate, you need to know what you want.
Which types of jobs are you looking for?
What is your marketing career plan?
Which types of companies do you want to work for?
What are your short term and long term career objectives?
Figuring out the answers to these questions will help you better understand who you are as a candidate. It will also help you refine your focus and know which types of companies and jobs to target. This will make you easier to recruit.
Make a great impression on everyone you meet
Networking plays a big role in the job search process. You never know who can help or where your next opportunity will come from. Making a great impression on everyone you meet will help you build a network of professional relationships.
Have a strong presence
We all know you need a great resume. You also need to have a strong online presence to attract hiring companies. Make sure your social media game is strong. Make sure you fully display your experience, skills, and abilities. Have a strong LinkedIn profile and be an active participant in marketing industry conversations online. An active and strong presence will get you noticed.
Be responsive during the job search process
Being a good communicator during the recruiting process is more important than most realize. Many candidates lose out on opportunities because they are slow to respond. Be quick to reply to hiring companies and recruiters. Communicate promptly and always be on time. It shows reliability.
Be gracious in defeat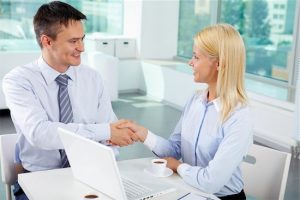 You won't get every job for which you've interviewed. You also don't know when a company you've interviewed with in the past may call again. Be gracious during and after the interview process. Send a thank you note after your interview, and communicate your graciousness after the process, even if you don't get the job. People will remember it.
More Marketing Career Tips
Do You Suck as a Job Candidate? 5 Things Bad Candidates Do
4 Things That Could Be Holding You Back in Your Marketing Career
How Marketers Can Maximize Career Opportunities
IQ PARTNERS is an Executive Search & Recruitment firm supporting clients across the country. We help companies hire better, hire less & retain more. We have specialist teams of recruiters in Technology (IT), Accounting and Finance, Consumer Goods, eCommerce and Retail, Financial Services and Insurance, Startup, B2B and Industrial, Operations and HR, Professional Services and Legal, Media, Digital and Marketing, Pharmaceutical and Life Sciences, Emerging Technology and Telecom, and  Sales. IQ PARTNERS has its head office in Toronto and operates internationally via Aravati Global Search Network. Click here to view current job openings and to register with us.