By Bruce Powell, Founder & Executive Recruiter
Are you having difficulty attracting top quality candidates? You are not alone. Attracting talent is one of the top challenges faced by companies today. While many companies have focused their recruiting efforts on passive candidates to fill the void, research by Glassdoor has found this approach to be ineffective.
The following outlines some key insights about the role passive and informed candidates play in the recruiting process.
The Focus on Passive Candidates Is Not Working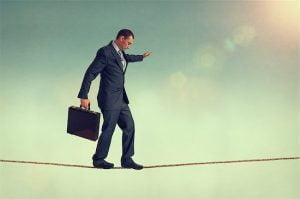 Strategies used to attract passive candidates are not as effective as recruiting informed candidates. The research found 76% of companies have challenges finding and hiring passive candidates.
Why? Many passive candidates have become more guarded of unsolicited contact via email and social networking websites. Therefore, response rates from passive candidates are low.
Check out: The Insider's Guide to Recruiting Passive Candidates
Informed Candidates Prove to Be Better Hires
The research also found that informed or active candidates are better quality.
"88 percent of hiring decision makers agree that an informed candidate is a quality candidate. Informed candidates are viewed as well-researched, engaged and relevant," Business Insider summarizes.
48% of hiring decision makers also found these candidates to be more prepared for interviews, have an understanding of the job, and ask good questions during the interview process.
Why Do Candidates Choose an Organization?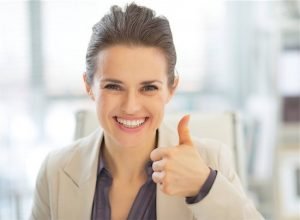 Choosing to focus on informed candidates can help you find better quality candidates. However, you need to understand the reasons why they would consider your company. The top reasons candidates choose to join a company include:
Compensation (48%)
Company culture (37%)
Company reputation (36%)
Employer Branding Matters
When candidates know your company and have an understanding of your employer brand, they are more open to being recruited. 75% of hiring decision makers believe it's easier to attract top talent when candidates know your brand.
Therefore, it's important today for companies to invest in their employer brand. Knowing what people are saying about your company, culture, and working to shape the narrative is important. If people speak poorly of your company as an employer, you will have a difficult time getting people to take interest in your company.
More Recruiting Advice
Are you having issues attracting quality candidates? Check out these additional blog posts by our expert headhunters:
Tips to Create a Desirable Employer Brand Using Social Media
6 Ways to Attract Top Talent with a Well-Branded Business
4 Top Challenges for Modern Recruiters
The BIGGEST Problem Facing Employers – Recruiting!
IQ PARTNERS is an Executive Search & Recruitment firm supporting clients across the country. We help companies hire better, hire less & retain more. We have specialist teams of recruiters in Technology (IT), Accounting and Finance, Consumer Goods, eCommerce and Retail, Financial Services and Insurance, Startup, B2B and Industrial, Operations and HR, Professional Services and Legal, Media, Digital and Marketing, Pharmaceutical and Life Sciences, Emerging Technology and Telecom, and  Sales. IQ PARTNERS has its head office in Toronto and operates internationally via Aravati Global Search Network. Click here to view current job openings and to register with us.