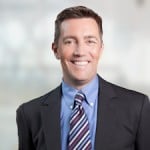 By Bruce Powell, Founder & Managing Partner
Who doesn't want to work for one of the top 10 … or even the top 100 companies on the Best Employers in Canada list? But if you're a senior manager looking to hire top talent and your company's name isn't on that list, how do you attract the most qualified applicants for a job opening?
As an employer, you're probably well aware that your most important corporate resource is your talent pool – recruiting and retaining quality staff and the importance of this will only increase in the years ahead with demographic changes and global shifts in skill sets. In addition, the number of times an individual will change jobs is now estimated by many at more than ten times. So companies need every competitive edge they can get to market effectively to a fluid pool of top talent.
Develop a Compelling 'Employer Brand'
As important as it is to properly brand and market your products and services, it's equally beneficial to develop your 'employer brand'. Good employer branding is a powerful tool that will help you attract the right people.
What are your company values, attitudes and strengths? Why do people enjoy working here? You want to let people know why your company is a great place to work and leverage your desirable corporate culture.
Brands like Nike, Apple and Google have clearly distinguished through marketing the uniqueness of their products and services. They've also created a strong employer brand that communicates who they are and what their culture is. The appeal of their internal company culture is well known, and their companies have become sought-after places to work. An Aon Hewitt survey of the Best Employers in Canada for 2013 identified 83 per cent of the best employers on the list as having an explicit employer brand. Clearly branding makes a difference.
What Makes You Different? Brand Your Benefits
The first step is to define the employer value proposition for your business. Think about why people like working for your company, what makes your employees happy, what keeps them loyal. If your company is strong on training and development, then promote that. Is your company a fun place to work? Do you have an entrepreneurial spirit that rewards initiative and out-of-the-box thinking? Do you have a culture that believes in work-life balance? How about corporate responsibility or community involvement? Is your company green?
Clearly distinguish your company's employer brand and then unleash it on the world.
A Career Builder survey found that firms with 'strong employer brands attract at least 3.5 times more applicants per job post than other firms in the same industry'.
 The Corporate Leadership Council showed that firms with strong employer brands could source from up to 60 percent of the labour market, compared to just 40% for those with weaker brands.
How to Communicate Your Employer Brand
 Get social and spread the word
Word of mouth is the most powerful and cost-effective method of employer branding. Online networks and social media are powerful tools to get your message out there.
The first place most candidates go to check out a company is their website – make sure yours is up-to-date and reflective of the message you want to portray to the world. Your website is also your opportunity to establish your company as an expert in its field.
LinkedIn provides valuable information about your company along with employee recommendations and insight into the quality of individuals working there.
Facebook lets you present the human face of your company. Use it to post images, news, company activities and people-related stories.
Twitter is ideal for quick hit updates, sharing news and views from your company and industry, and posting employment opportunities.
Your senior people can blog industry posts on LinkedIn, Facebook and Twitter.
 Go far with PR
Use public relations to get your company's name out there by creating news stories and press releases the media will pick up.
Look for opportunities to contribute to articles in industry journals to raise the profile of your company and support your employer brand message.
 Create a company video
Create a company video that communicates your corporate culture.
According to Careerbuilder internal data, job postings with videos icons are viewed 12% more than those without and received a 34% greater application rate.
 Be consistent
Figure out your message and stick to it across all of the different mediums and online platforms.
Speak with one clear and consistent voice so your company will get heard … and you'll increase your chances of attracting the top talent that you want.
For more tips about recruiting top talent, check out our recent post Hire Wisdom: 8 Steps to Successfully Pipeline Talent & Why It's Important for Your Business. Also check out Bruce Powell's other blog posts and connect with him on LinkedIn.

IQ PARTNERS is a Recruitment Agency with offices in Toronto, Montreal & Vancouver, We help companies hire better, hire less & retain more. Our recruiters specialize in Marketing, Communications, Consumer Goods & Services, Retail, Sales, Technology, Finance & Accounting, Financial Services, Life Sciences, HR & Operations, and Construction, Property & Real Estate. IQ PARTNERS has its head office in Toronto and operates internationally via Aravati Global Search Network. Click here to view current job openings and to register with us.