What makes you successful today will not necessarily make you successful 5 or 10 years from now. Marketing, like many other industries that are heavily reliant on technology, is changing. It will continue to change at a rapid pace for years to come. Marketing managers take note.
The skills that helped you become a successful marketing manager today will not be the same skills you will need to thrive in the future. While some skills will always be important, how they are used in the workplace will evolve. The good news is you have time to develop your skillset and grow with the times.
Here are 5 skills marketing managers will need to ensure future success:
Strong Leadership Skills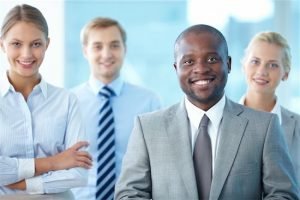 Great managers display strong leadership skills. Today's leaders understand the importance of leading by example, being more inclusive, and the importance of an open and collaborative workplace. Being a leader is not about telling people what to do, but giving them the opportunity to contribute and figuring out how to best utilize their talents.
Technology Management Skills
Marketing is relying more and more on technology. Therefore, marketing managers need to become strong managers of technology. You need to understand industry trends, which technologies can help your company, and how to best utilize tools, software programs, and methods of communication to achieve results, manage your team, and reach your customer base.
People Management
The work environment is changing, especially in marketing. As organizations become more open to working with contractors, freelancers, and allowing employees to work remotely, having strong people management skills in this new environment is very important.
Project Management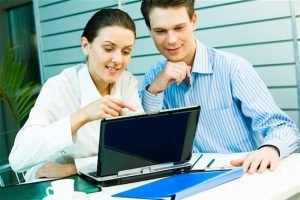 Many organizations are taking on a project management approach to marketing. Your ability to manage multiple projects at once, while also ensuring there is cohesiveness between them, is a key success factor for marketing campaign success.
Seeing the Big Picture
Today, marketing can mean many things, and it is only going to become more expansive. Top marketing managers have a detailed understanding of all that marketing encompasses. They understand traditional marketing theory, advertising, print, SEO, online ads, web design, social media, copywriting, and everything else involved in strong marketing campaigns.
More Marketing Career Advice
Planning a career as a marketing manager? Here are some additional blog posts for marketing managers to check out:
Recruiting Tips: The Importance of Emotional Intelligence
How Marketers Can Maximize Career Opportunities
5 Common Mistakes New Marketing Managers Make
IQ PARTNERS is an Executive Search & Recruitment firm supporting clients across the country. We help companies hire better, hire less & retain more. We have specialist teams of recruiters in Technology (IT), Accounting and Finance, Consumer Goods, eCommerce and Retail, Financial Services and Insurance, B2B and Industrial, Operations and HR, Professional Services and Legal, Media, Digital and Marketing, Pharmaceutical and Life Sciences, Emerging Technology and Telecom, and  Sales. IQ PARTNERS has its head office in Toronto and operates internationally via Aravati Global Search Network. Click here to view current job openings and to register with us.