By Danielle Bosley, Toronto Financial Recruiter
Accounting and finance is not exactly the most exciting industry. But it certainly offers millennials a number of great career paths and opportunities. For many millennials today, the deciding factor when choosing a company to work for often comes down to company culture.
We all know how difficult it can be to attract and hire top talent. Young people want to work for progressive and forward-thinking organizations. So, you have to sell them on your company culture or risk losing them to your competitors.
A recent report by LinkedIn, Inside the Mind of Today's Candidate, revealed a number of effective ways to show millennials what it would be like to work for your organization:
1. Tour the office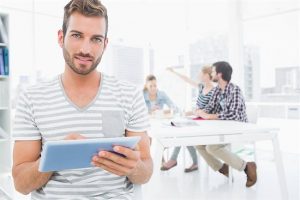 More than half of millennials found that visiting the office to be one of the best ways to learn about a company's culture. Add this as part of your onsite interviews. Show them where they would potentially be working, introduce them to a few potential co-workers, and make sure to highlight cool features and perks employees enjoy.
2. Introduce them to people
The ability to speak with the hiring manager and other employees provides candidates with a different experience than an interview alone can provide. It gives them the chance to ask questions and get a better sense of the type of people who work for your organization. It's also a great way to sell them on the culture. A good testimonial from an employee could help sway their decision to choose your company.
3. Show them how they can grow professionally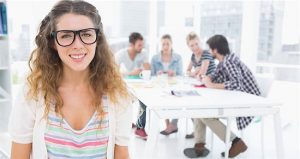 No one wants a dead end job. Most millennials are seeking positions that offer growth and advancement. Make sure to include this as part of your presentation. Talk about professional development and promotion opportunities as you offer your tour of the office.
4. Show how your company communicates
Millennials love regular feedback, and they are looking for companies with open and honest feedback. Highlight how your company's managers and employees communicate, and discuss how feedback is provided in real time, through coaching, training, and other avenues.
More Tips for Accounting and Finance Companies
Making a good impression on candidates is important. Here are some more recruiting tips to help your company hire and attract the best talent in accounting and finance:
Is It Time to Loosen Up Your Finance Firm's Dress Code?
How Diversity Retention Plans Can Help Finance Organizations
4 Simple Ways to Improve the Candidate Experience
IQ PARTNERS is an Executive Search & Recruitment firm supporting clients across the country. We help companies hire better, hire less & retain more. We have specialist teams of recruiters in Technology (IT), Accounting and Finance, Consumer Goods, eCommerce and Retail, Financial Services and Insurance, Startup, B2B and Industrial, Operations and HR, Professional Services and Legal, Media, Digital and Marketing, Pharmaceutical and Life Sciences, Emerging Technology and Telecom, and  Sales. IQ PARTNERS has its head office in Toronto and operates internationally via Aravati Global Search Network. Click here to view current job openings and to register with us.